Woodworking Machinery

Bankruptcy Auction
Auction
February 6, 2018 at 11:00 am
Auction Location
110-25 14th Avenue
College Point, NY 11356
Photo Gallery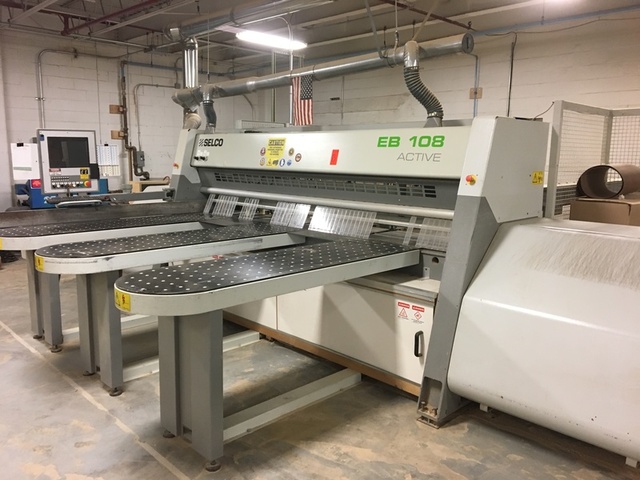 Details
Bankruptcy Auction – United States Bankruptcy Court Eastern District of New York
In Re: Nordic Interior, Inc. – Case # 16-43163-ESS
CNC & Non-CNC Woodworking Machinery
Fully Equipped Woodworking Shop
Details:
Selco EB108 Active CNC Panel Saw

Biesse Rover B7 CNC Boring Machine

(2) Martin T73 Automatic Sliding Panel Saws

Holz Her Triathlon 300 Edge Bander

Holz Her Topiq I-37 37″ Belt Sander

(2) Grizzly 5 HP Dust Collectors

Sullair 3700 Air Compressor

LeRoi 25 SSB Air Compressor

Airtek Air Dryer

Arrow A-100-1 Air Dryer

Drill Presses

Sicma Belt Sander

W&H Molder

Dovetail Machine

Bench Grinder

Disc Sander

Mitre Saws

Clamps

Raw Materials

Plywood & Engineered Wood Panels

Furniture Grade Lumber

ModularArts Interlocking Rock

Cabinet / Door / Drawer Hardware

Screws & Loose Hardware

Paint/Finishing Tools & Supplies

Adhesives

Shop Fans / Carts / Work Benches

OCE 360 Large Format Printer / Paper

Drafting Tables

And More…
---
Inspections/Viewings: Morning of the Auction, 9:00 am – 11:00 am.
Auction Date & Time: Tuesday, February 6th, 2018 at 11:00 am.  Registration begins at 9:00 am.
Auction Location: On-Site at 110-25 14th Avenue, College Point, NY 11356.
Terms & Conditions of Sale: A 25% deposit in cash or certified funds will be required at the time of knockdown of bid. 10% Buyer's Premium.
Have Questions? Get In Touch
You must be logged in to send an Auction Inquiry.

Robert J. Musso, Chapter 7 Trustee
Rosenberg Musso & Weiner LLP, Attorneys for the Chapter 7 Trustee
Richard B. Maltz, Auctioneer
David A. Constantino, Auctioneer
Richard B. Maltz, Licensed Real Estate Broker
Phone (516) 349-7022 Fax (516) 349-0105
The Assets are being sold "AS IS" "WHERE IS", "WITH ALL FAULTS", without any representations, covenants, guarantees or warranties of any kind or nature, and free and clear of any liens, claims, or encumbrances.  By delivering their respective Deposits, all Bidders acknowledge that they have had the opportunity to review and inspect the Assets and will rely solely on their own independent investigations and inspections of the Assets in making their bids.  The Attorney for the Chapter 7 Trustee, the Chapter 7 Trustee, the Auctioneer or their representatives do not guarantee the accuracy of any of the descriptions or any other information pertaining to the sale of this asset. All prospective bidders are urged to conduct their own due diligence prior to participating in the Public Auction.  Bid rigging is illegal and suspected violations will be reported to the Department of Justice for investigation and prosecution.