Tuxedo Rental Store

Bankruptcy Auction
Auction
March 8, 2018 at 11:00 am
Property Location
20 Central Avenue
Massapequa, NY 11758
Photo Gallery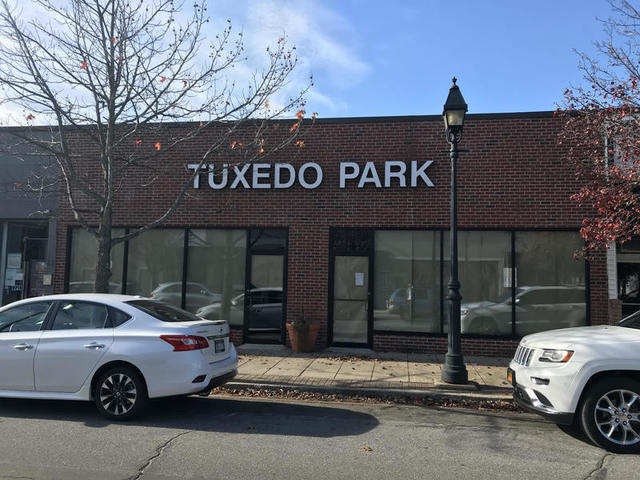 Details
Bankruptcy Auction – United States Bankruptcy Court Eastern District of New York
In Re: Coco Partners, Inc. & Coco Foods, Inc.– Case # 17-76178-REG & 17-76177-REG
Fully Equipped & Stocked Tuxedo Rental Store
Turn-Key Opportunity w/ Long-Term Lease
13,000+ Pieces – Selling Assets Individually or in Entirety
Details:
Fully Equipped & Stocked

Men's Formal Wear: Coats, Pants, Vests, Shirts, Ties & Shoes

Estimated Inventory Counts:
1,500+ Coats
2,300+ Vests
1,000+ Trousers
1,300+ Shirts
1,000+ Pairs of Shoes
6,000+ Ties

Men's Accessories
High-End Displays, Furniture & Decor
Point-of-Sale System
Tailoring Machinery
Storage Racks
And Much More…

20 Central Avenue, Massapequa, NY 11758 

a/k/a 14-16 and 20 Central Avenue, Massapequa, NY 11758
Street-Level Retail Space w/ Basement Storage
Located directly North of LIRR Massapequa Station
Directly Across from Bridal Store
Fully Built-Out w/High-End Store Fixtures
10 Years Remaining on Lease (Expires 12/31/2027)
Current Annual Base Rent (2017): $63,216.00 ($5,268 Monthly)
Additional Rent Expenses: 45% of Annual Real Estate Taxes
Tenant Responsible for all Utilities & Maintenance Expenses
---
Inspection: Thursday, March 8,  2018  from 9:00 am – 11:00 am.
Auction Date & Time: Thursday, March 8,  2018  at 11:00 am.
Auction Location: 20 Central Avenue, Massapequa, NY 11758.
Deposit Requirements:  A 25% deposit in cash or certified funds will be required upon knockdown of the bid.
Have Questions? Get In Touch
You must be logged in to send an Auction Inquiry.

Robert L. Pryor, Chapter 7 Trustee
Pryor & Mandelup, L.L.P., Attorneys for the Chapter 7 Trustee
Richard B. Maltz, Auctioneer
David A. Constantino, Auctioneer
Richard B. Maltz, Licensed Real Estate Broker
Phone (516) 349-7022 Fax (516) 349-0105
These Assets are being sold "AS IS" "WHERE IS", "WITH ALL FAULTS", without any representations, covenants, guarantees or warranties of any kind or nature, and free and clear of any liens, claims, or encumbrances.  By delivering their respective Deposits, all Bidders acknowledge that they have had the opportunity to review and inspect the Assets and will rely solely on their own independent investigations and inspections of the Assets in making their bid.  The Attorney for the Chapter 7 Trustee, the Chapter 7 Trustee, the Auctioneer or their representatives do not guarantee the accuracy of any of the descriptions or any other information pertaining to the sale of this asset. All prospective bidders are urged to conduct their own due diligence prior to participating in the Public Auction.  Bid rigging is illegal and suspected violations will be reported to the Department of Justice for investigation and prosecution.