Trucks & Warehouse Equip

Immediate Sale Directed
Auction
February 12, 2016 at 11:00 am
Auction Location
1681 Richmond Terrace
Staten Island, NY 10310
Photo Gallery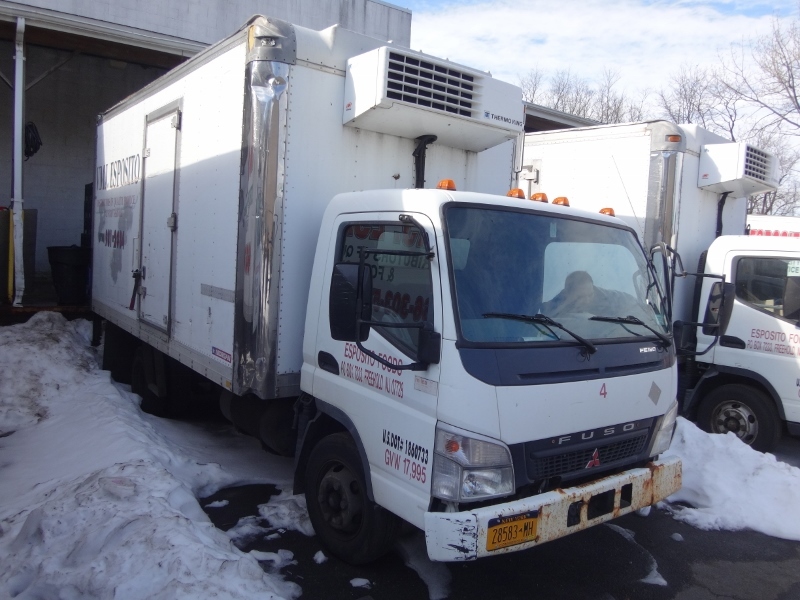 Details
Immediate Sale Directed
(7) REFRIGERATED BOX TRUCKS
Plus Retail Store / Warehouse Equipment
Partial Asset List:
2006 Mitsubishi Fuso Refrigerated Box Truck
(3) 2004 International Refrigerated Box Trucks
2000 Isuzu NPR Refrigerated Box Truck
1996 Dodge Hi-Top Van
1993 International Refrigerated Box Truck
Yale LP Gas Lift Truck
Crown Electric Lift Truck
Hyster Electric Pallet Jacks
Battery Chargers
Ice Maker
VacMaster
Heat Sealing Machines
Stainless Steel Work Tables
Commercial Scales
Store Shelving
Warehouse Shelving
Refrigerated Produce Cases
Refrigerated Deli Cases
Refrigerated Meat Cases
Freezers
U-Boats
Pallets
Office Trailer
Office Equipment
Telecom Equipment
And More…
---
Inspection: Friday, February 12th at 9:00 AM
Auction Date & Time:  Friday, February 12th at 11:00 AM
Auction Location:  1681 Richmond Terrace, Staten Island, NY 10310
Terms & Conditions of Sale:   A 25% deposit in cash or certified funds will be required at the time of knockdown of bid.
Have Questions? Get In Touch
You must be logged in to send an Auction Inquiry.

Richard B. Maltz, Auctioneer
David A. Constantino, Auctioneer
Phone (516) 349-7022 Fax (516) 349-0105
These assets are being sold on an "AS IS, WHERE IS" basis, and no warranty or representation, either expressed or implied, concerning the property is made by the Seller, Auction Company or any of their Agents.  The information contained herein was derived from sources deemed reliable but is not guaranteed.  Most of the information provided has been obtained from third-party sources and has not been independently verified.  All prospective bidders are urged to conduct their own due diligence prior to participating in the Public Auction Sale.  Maltz Auctions, Inc., d/b/a Maltz Auctions is exclusively acting as the marketing agent