THREE FAMILY BROWNSTONE

Bankruptcy Auction
Auction
January 29, 2020 at 11:00 am
Property Location
180 Atkins Avenue
Brooklyn, NY 11208
Photo Gallery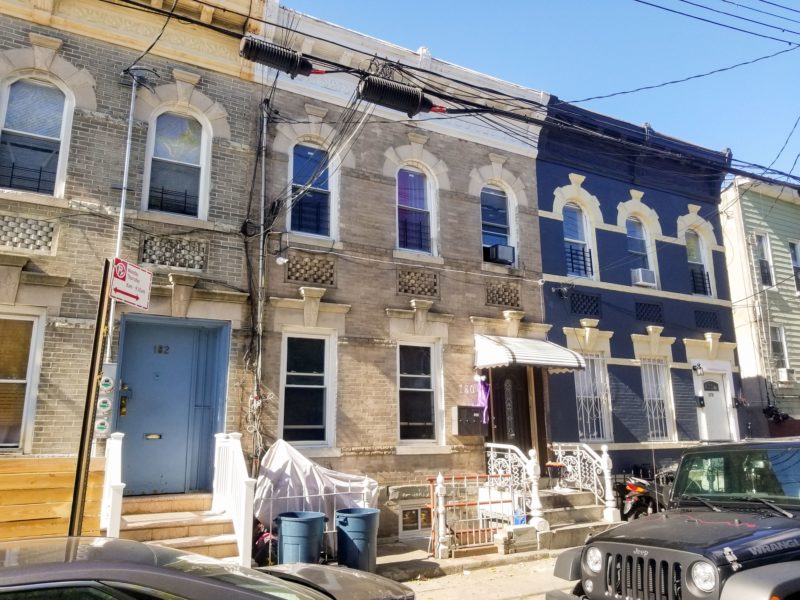 Details
Bankruptcy Auction – United States Bankruptcy Court Eastern District of New York
In Re: 180 Atkins Ettzy LLC, – Case # 19-41160 (ESS)
Three Family Brownstone
Details:
180 Atkins Avenue, East New York, Brooklyn, NY 11208
Three Family Building
Lot Size: 1,026 Sq Ft (19′ x 54′)
Building Footprint: 836 Sq Ft (19′ x 44′)
Monthly Rent Roll: $5,403
Annual Rent Roll: $64,836
2 Blocks to Shepherds Avenue MTA Subway Station (A/C Line)
2 Blocks to Sutter Avenue MTA Bus Stop (B14 Line)
3 Blocks to Pitkin Avenue MTA Bus Stop (Q8 Line)
Garden Level Unit:
    2 Bedrooms
    1 Full Bath
    $1,515/Month
First Floor Unit:
    2 Bedrooms
    1 Full Bath
    Chefs Kitchen Grade Appliances
    $1,956/Month
Second Floor Unit:
    3 Bedrooms
    1 Full Bath
    Updated Kitchen
    $1,932/Month
Additional Information:
Borough: Brooklyn   Block: 4006  Lot: 33
Zoned R7A
Building Class: Walk-Up Apartments (C0)
Residential FAR: 4
FAR as Built: 1.63
Unused FAR: 2,432
   *FAR Information Derived from Property Shark, Verify as Part of Due-Diligence*
Year Built: 1910
NYC Market Value as Assessed: $744,000
Annual Real Estate Taxes: $1,923.52
Last Known Leases Available for Download
Currently Occupied and will not be Delivered Vacant at Closing
---
Viewings: Mondays, January 20 & 27, 2020 from 1:00 pm – 3:00 pm.
Auction Date & Time: Wednesday, January 29, 2020 at 11:00 am.  Registration begins at 9:30 am.
Auction Location: NY LaGuardia Airport Marriott Hotel, 102-05 Ditmars Boulevard, East Elmhurst, NY 11369.
Terms & Conditions of Sale: Property will be sold free and clear of all monetary liens.  In order to register to bid, all prospective bidders must present a cashier's check in the amount of $50,000 made payable to "A.Y. Strauss Escrow Account".   Please download the complete Terms of Sale.
Buyer's Premium: A six (6%) percent Buyer's Premium will be added to the Successful Bidder's high bid to determine the contract price to be paid by the Successful Bidder.
Broker Participation: A two (2%) percent commission will be paid to any properly licensed Buyer Broker who registers a Successful Buyer in accordance with the Buyer Broker guidelines.  Please download the Broker Participation Form for details.
A.Y. Strauss, Attorneys at Law, Attorneys for the Chapter 11 Debtor and Debtor In Possession
Have Questions? Get In Touch
You must be logged in to send an Auction Inquiry.

Richard B. Maltz, Auctioneer
David A. Constantino, Auctioneer
Richard B. Maltz, Licensed Real Estate Broker
Phone (516) 349-7022 Fax (516) 349-0105