Single Family Home

Bankruptcy Auction
Auction
March 17, 2016 at 11:00 am
Property Location
588 Helena Drive
South Hempstead, NY 11550
Auction Location
NY LaGuardia Airport Marriott
102-05 Ditmars Boulevard
East Elmhurst, NY 11369
Photo Gallery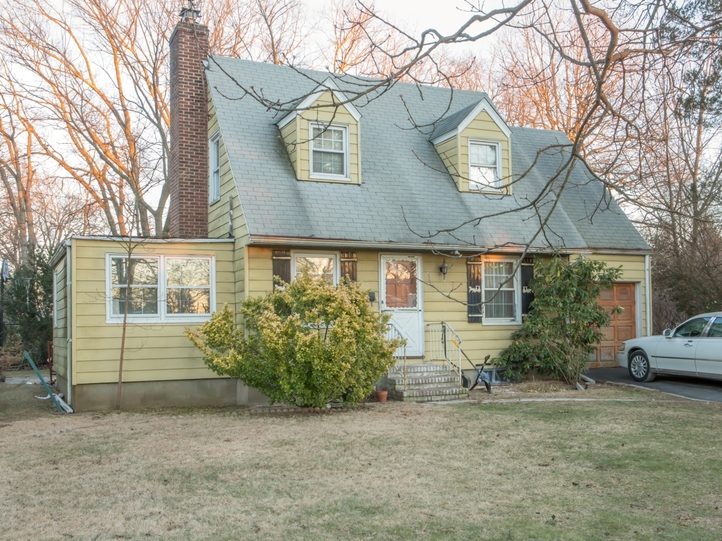 Details
Bankruptcy Auction – United States Bankruptcy Court Eastern District of New York
In Re: Shenaz Khan – Case # 14-75498-REG
Single Family Home
Details:
588 Helena Drive, South Hempstead, NY 11550
Access Unavailable & Description Below from Third Party Sources (Not Guaranteed to be Accurate)
3 Bedrooms & 2 Bathrooms
1,205 Sq Ft Living Space
1st Floor:
   Living Room with Fireplace
   Den
   Kitchen
   Laundry
2nd Floor:
   3 Bedrooms
   1 Full Bath
Full & Finished Basement with Full Bath
Attached One-Car Garage
Central Air Conditioning
Oil/Gas Fuel
Private Driveway
Built in 1948
9,785 Sq Ft Lot
Uniondale School District
Section: 36   Block: 202   Lot: 198
Annual Real Estate Taxes: $8,051.02
$150,000 Minimum Bid
---
Inspections/Viewings:  Access Unavailable.
Auction Date & Time:  Thursday, March 17th at 11:00 am.  Registration begins at 10:00 am.
Auction Location:  NY LaGuardia Airport Marriott Hotel, 102-05 Ditmars Boulevard, East Elmhurst, NY 11369. Online & absentee bidding available with registration at least 5 business days prior to auction, please call for details.
Terms & Conditions of Sale: Property will be sold free and clear of all liens, claims & encumbrances. In order to register to bid, all prospective bidders must present a bank check in the amount of $20,000 made payable to "Law Offices of Avrum J. Rosen, PLLC".  Please download the complete Terms & Conditions of Sale.
Have Questions? Get In Touch
You must be logged in to send an Auction Inquiry.

Allan B. Mendelsohn, Chapter 7 Trustee
Richard B. Maltz, Auctioneer
David A. Constantino, Auctioneer
Richard B. Maltz, Licensed Real Estate Broker
Phone (516) 349-7022 Fax (516) 349-0105
This Property is being sold on an "AS IS, WHERE IS" basis, and no warranty or representation, either expressed or implied, concerning the Property is made by the Trustee, Attorney for the Trustee, Auction Company or any of their Agents.  The information contained herein was derived from sources deemed reliable, but is not guaranteed.  Most of the information provided has been obtained from third party sources and has not been independently verified.  It is the responsibility of the Buyer and/or Buyer's Broker to determine the accuracy of all components of the sale and Property.    Each potential bidder is responsible for conducting his or her own independent inspections, investigations, inquiries, and due diligence concerning the Property, including without limitation, environmental and physical condition of the Property.  All prospective bidders are urged to conduct their own due diligence prior to participating in the Public Auction. Bid rigging is illegal and suspected violations will be reported to the Department of Justice for investigation and prosecution.