Remainder Interest

Bankruptcy Auction
Auction
March 28, 2016 at 12:00 am
Property Location
1421 Home Avenue
Akron, OH 44310
Photo Gallery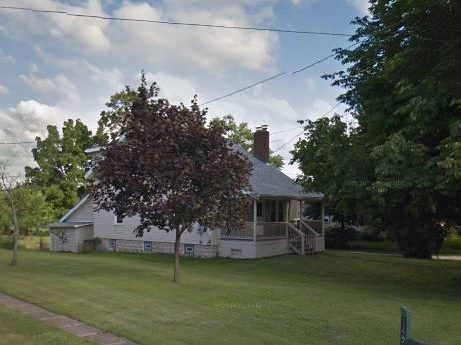 Details
Bankruptcy Sale: United States Bankruptcy Court Northern District of Ohio, Eastern Division
In Re: Shawn & Candace C. Schonauer • Case # 14-51903-AMK
Remainder Interest "In & To" Single Family Home
Unique Investment Opportunity
Details:
Exclusively selling the estate's interest in and to the real property located at 1421 Home Avenue, Akron, Ohio 44310
The estate's interest is a remainder interest subject to a life estate
The life tenant is believed to be 75 years old
The sole known encumbrance against the remainder interest is a $2,300 tax lien
You cannot move into this home after closing – please consult your attorney for an explanation.
Information About Underlying Real Estate (derived from public records/web sites and not guarantee to be accurate):
   1,387 Sq Ft
   3 Bedrooms
   2 Bathrooms
   Full Basement & Attic
Zillow valued the property at $88,000 on October 8, 2015
---
Have Questions? Get In Touch
You must be logged in to send an Auction Inquiry.

Harold A. Corzin, Chapter 7 Trustee
Richard B. Maltz, Auctioneer
David A. Constantino, Auctioneer
Richard B. Maltz, Licensed Real Estate Broker
Phone (516) 349-7022 Fax (516) 349-0105
This Interest is being sold on an "AS IS, WHERE IS" basis, and no warranty or representation, either expressed or implied, concerning the Property is made by the Trustee, Attorneys for the Trustee, Auction Company or any of their Agents.  The information contained herein was derived from sources deemed reliable, but is not guaranteed.  Most of the information provided has been obtained from third party sources and has not been independently verified.  It is the responsibility of the Buyer and/or Buyer's Broker to determine the accuracy of all components of the sale and Interest.    Each potential bidder is responsible for conducting his or her own independent inspections, investigations, inquiries, and due diligence concerning the Property, including without limitation, environmental and physical condition of the Property & Interest.  All prospective bidders are urged to conduct their own due diligence prior to participating in the Public Auction.
Bid rigging is illegal and suspected violations will be reported to the Department of Justice for investigation and prosecution.