Operating Bar/ Restaurant

Court Ordered Dissolution
Auction
September 17, 2019 at 11:00 am
Property Location
100 Main Street
Nyack, NY 10960
Auction Location
100 Main Street
Nyack, NY 10960
Photo Gallery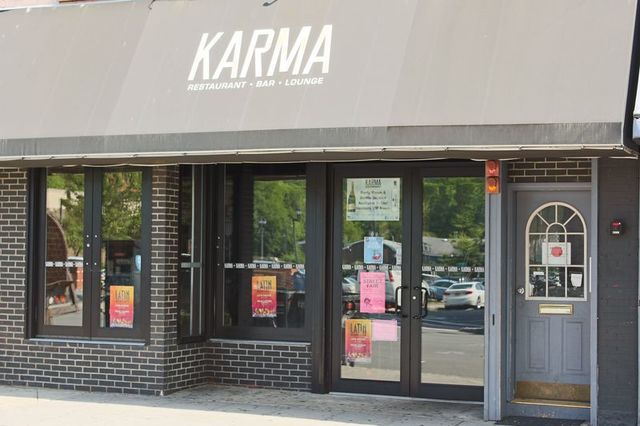 Details
Court Ordered Dissolution – Immediate Sale Directed via Public Auction
Supreme Court of the State of New York, County of Rockland
In Re: Neil Blutig and Manash Gjieli, Individually and in the right on behalf of NRK 66, LLC, Plaintiffs- Against Christopher Krasniqi and NRK 66, LLC, Defendants. Index No: 032111/2015
Operating Bar/Restaurant – Booming Downtown District
Long-Term Lease Through 2029
Details:
100 Main Street, Nyack, Rockland County, NY 10960
5,000 Sq Ft Restaurant/Bar + 3,200 Sq Ft Basement
Fully-Equipped Turn-Key Opportunity
Abundant Parking (On-Street and Municipal Lots)
Booming Downtown Restaurant/Nightlife District
Tremendous Local Area Residential Development
Occupancy as per Fire Marshall: 199 Persons
Main Floor:
Bar/Restaurant
Seating for 70 Patrons
2 Full-Service Bars with Built-in Frost Rails and 4 Tap Systems
18 Flat Screen TVs Located Throughout (Multiple TV Services including DirecTV)
Fully Equipped Kitchen
Coffee Service Area w/Espresso-Cappuccino Machine
Men's Restroom
Women's Restroom
Handicapped Accessible Restroom
Upper Level:
VIP/Event Area
Additional 20-25 Seats + Standing Room Around High-Tops
Projector with 100″ Screen
DJ Booth
Aesthetically Lit Stairway Leading to Area
Basement:
Offices
(2) Walk-In Boxes
(2) Ice Machines
Liquor Storage
Beer Tap System
Soda Systems
Restroom
Other:
Point-of-Sale System
DJ/Audio/Video Systems
16 Camera Surveillance System with Digital Recording
Fully Stocked w/ Tables, Chairs, High-Tops, Tableware, Glassware, Utensils, Barware, etc.
Kitchen Fully Equipped w/Ranges, Hoods, Fire-Suppression Systems, Ovens, Fryers, Broilers, Prep Tables, Sinks, Refrigeration, Freezers, Microwave Ovens, Chef Tools, Pots, Pans, Trays, Racks and Much More
Individually Controlled Ductless Mini-Split Systems Throughout (AC & Heat)
Lease Information:
10 Years Remaining on Lease (Expires 12/31/29)
Current Monthly Rent: $7,071.57
3% Annual Escalations
Additional Monthly Rent: $100 Gift Card to Tenant Restaurant/Bar
Additional Information:
Selling the Leasehold Interest, Intellectual Property, General Intangibles, and All Owned Furniture, Fixtures & Equipment
$150,000 Minimum Bid (Sells Absolute, Regardless of Price at or Above $150,000)
---
Viewings: Available by Appointment upon Request.
Overview of Sales Process: This is a three-step process.  The first step is the submission of binding, sealed bid packages that are due Thursday, September 12, 2019.  All bidders submitting complete bid packages will be invited to meet with the Landlord on Monday, September 16, 2019 for an Interview.  The Qualified Bidders will be invited to bid at the live auction on Tuesday, September 17, 2019.  Please Note: If two equivalent bids are received, the best bidder will be identified as the first bid received.
Sealed Bid/Bidder Qualification Deadline:  Thursday, September 12, 2019 by 5:00 pm. Required Bid Documents must be included for consideration.  See Bid Procedures for additional information.
Sealed Bid Delivery Locations: Maltz Auctions, Inc., 39 Windsor Place, Central Islip, NY 11722, Attention: Richard B. Maltz.
Auction Date & Time: Tuesday, September 17, 2019 at 11:00 am (Registration commences at 10:30 am).  Only Qualified Bidders as defined in the Bid Procedures are eligible to participate. 
Auction Location: 100 Main Street, Nyack, NY 10960.
Terms & Conditions of Sale: The Assets will be sold "AS-IS" and free & clear of all monetary liens.  In order to register to bid, all prospective bidders must deliver on or before the Bid Deadline: 1) $50,000 cashier's check payable to "Maltz Auctions" (2) Original executed Terms & Conditions of Sale (3) Landlord Required Documents (4) Bidder Identification and Offer Form.  Please download the Bid Procedures and complete Terms and Conditions of Sale for details.
Buyer's Premium: A fifteen (15%) percent Buyer's Premium will be added to the Successful Bidder's high bid to determine the contract price to be paid by the Successful Bidder
Broker Participation: A three (3%) percent commission will be paid to any properly licensed Buyer Broker who registers a Successful Buyer in accordance with the Buyer Broker guidelines.  Please download the Broker Participation Form for details.
Have Questions? Get In Touch
You must be logged in to send an Auction Inquiry.

Richard B. Maltz, Auctioneer
David A. Constantino, Auctioneer
Richard B. Maltz, Licensed Real Estate Broker
Phone (516) 349-7022 Fax (516) 349-0105
The Assets are being sold "AS IS" "WHERE IS", "WITH ALL FAULTS", without any representations, covenants, guarantees or warranties of any kind or nature, and free and clear of any liens, claims, or encumbrances of whatever kind or nature, with such liens, if any, to attach to the proceeds of sale in such order and priority as they existed immediately prior to the Closing. By delivering their respective Deposits, all Bidders acknowledge that they have had the opportunity to review and inspect the Assets, the Bid Procedures and Terms & Conditions of Sale, and will rely solely thereon and on their own independent investigations and inspections of the Assets, the Bid Procedures and the Terms & Conditions of Sale, in making their bids. Neither Maltz, the Seller, nor any of their collective representatives make any representations or warrantees with respect to the permissible uses or condition of the Assets.  All Bidders acknowledge that they have conducted their own due diligence in connection with the Assets and are not relying on any information provided by Maltz, the Seller, or their professionals.  The information contained herein was derived from sources deemed reliable, but is not guaranteed.  Most of the information provided has been obtained from third-party sources and has not been independently verified.  It is the responsibility of the Buyer to determine the accuracy of all components of the sale and Assets.  Each potential bidder is responsible for conducting his or her own independent inspections, investigations, inquiries, and due diligence concerning the Assets.  All prospective bidders are urged to conduct their own due diligence prior to participating in the Public Auction.  Bid rigging is illegal and suspected violations will be reported to the Department of Justice for investigation and prosecution.