Landscaping Equip/Truck

Estate Auction
Auction
August 23, 2016 at 10:30 am
Auction Location
39 Windsor Place
Central Islip, NY 11722
Photo Gallery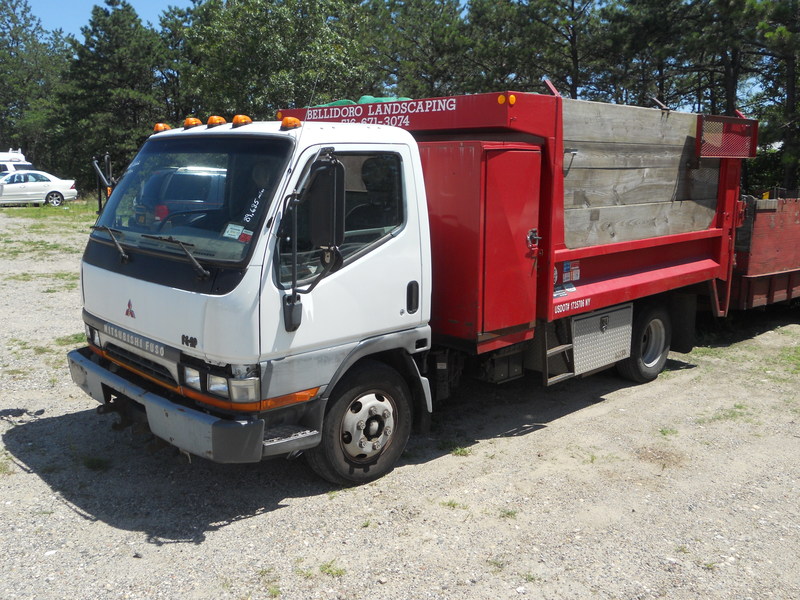 Details
Estate Auction
In Re: The Estate of Patricia Bellidoro
Landscaping Vehicles & Equipment

Partial Auction Listing:
2000 Mitsubishi Fuso FE-SP Diesel Dualie Dump Truck w/ Lift Gate
Automatic Transmission, Air Conditioning
89,685 Miles on Odometer
10 x 7.6 x 4.6 Body
16′ 2-Axle Trailer
Giant Vac Industries Model 3 4-Cylinder Leaf Vacuum
(2) Little Wonder 10 hp High Output Power Blowers
Briggs & Stratton 5.5 hp Power Rake
True Temper All-Steel Wheelbarrow
Steel Compression Roller
Husqvarna 180BT Back Carry Blower
Red Max B28500 Back Carry Blower
Toro Recycler 5.5 hp Lawn Mower
Shindarwa Weed Wacker w/ Trimmer Attachment
Asst. Ladders
Scag Walk-Behind 14 hp Kawasaki Belt Drive Mower
(2) Walker 20 hp Ride-On Mowers
Stihl HS85 Gas Trimmer
(2) Stihl MS180C Chain Saws
Asst Lawn Care Tools
---
Auction Date & Time: Tuesday, August 23rd, 2016 at 10:15 am.
Inspection: Tuesday, August 23rd from 9:00 am – 10:15 am.
Auction Location:  39 Windsor Place, Central Islip, NY 11722
Terms & Conditions of Sale: 25% Deposit in Cash or Certified Funds Due at Knockdown of Bid.
Have Questions? Get In Touch
You must be logged in to send an Auction Inquiry.

Richard B. Maltz, Auctioneer
David A. Constantino, Auctioneer
Richard B. Maltz, Licensed Real Estate Broker
Phone (516) 349-7022 Fax (516) 349-0105
These assets are being sold on an "AS IS, WHERE IS" basis, and no warranty or representation, either expressed or implied, concerning the property is made by the Seller, Auction Company or any of their Agents.  The information contained herein was derived from sources deemed reliable but is not guaranteed.  Most of the information provided has been obtained from third-party sources and has not been independently verified.  All prospective bidders are urged to conduct their own due diligence prior to participating in the Public Auction Sale.  Maltz Auctions, Inc., d/b/a Maltz Auctions is exclusively acting as the marketing agent