Intellectual Property

Bankruptcy Auction
Online Bidding
Starts:

September 13, 2021 at 11:00 am



Ends:

September 15, 2021 at 11:00 am
Registration Deadline
September 13, 2021 at 4:00 pm
Photo Gallery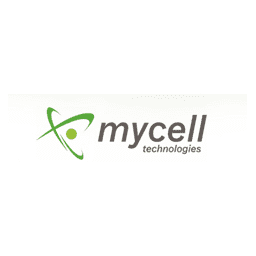 Details
Intellectual Property – Patents Related to Food Technology
Sale of the Debtor's right, title and interest in and to the Intellectual Property of MyCell Technologies, LLC
Intellectual Property Includes Domestic & International Patents Related to Food Technology Including but not Limited to

Proprietary Liquid Formulation of Concentrated Omega-3 Ingredients for Use in Food, Beverage, Medical and Nutritional Products

Surfactant-Enabled Transition Metal-Catalyzed Chemistry
Stabilized Formulations of Fatty Acids
Formulation of Phospholipid Comprising Omega Fatty Acids
Mono and Di-Glyceride Esters of Omega-3 Fatty Acid Emulsions

Minimum Bid Amount: $230,000
Sold in Bulk Only
---
Bidder Qualification Deadline:  In order to be permitted to bid, by no later than Monday, September 13, 2021 at 4:00 pm ET, each prospective bidder must deliver to Maltz Auctions all required items in paragraph 8 of the Bidding Procedures, including but not limited to, a bank check made payable to "A. Y. Strauss, as Attorneys" in the amount of $50,000.00.
Terms & Conditions of Sale: The purchased assets are being sold "AS IS" "WHERE IS", "WITH ALL FAULTS", without representation, covenants, guarantees or warranties of any kind or nature and free and clear of all liens, taxes and non-permitted exceptions pursuant to section 363(b) and (f) of the Bankruptcy Code. Please download the complete Bidding Procedures.
Online Auction Date: Bidding Opens Monday, September 13, 2021 at 11:00 am and is scheduled to close on Wednesday, September 15, 2021 at 11:00 am. If a bid is placed with less than one minute remaining, the bidding period will be extended so one minute remains for competing bids to be entered. This extension will continue until there are no higher bids placed within the final minute prior to the close of the auction. Visit RemoteBidding.MaltzAuctions.com or download the Maltz Auctions App on the Apple Store or Google Play.
Buyer's Premium: The sale is subject to a ten percent (10%) Buyer's Premium.
Documents
You must be logged in to view Documents.
Have Questions? Get In Touch
You must be logged in to send an Auction Inquiry.

A. Y. Strauss LLC, Attorneys for the Chapter 11 Debtor and Debtor-In-Possession
Richard B. Maltz, Auctioneer
David A. Constantino, Auctioneer
Richard B. Maltz, Licensed Real Estate Broker
These assets are being sold on an "AS IS, WHERE IS" basis, and no warranty or representation, either expressed or implied, concerning the asset is made by the Seller, Auction Company or any of their Agents. Maltz is acting exclusively as marketing agent for the Sellers.  The information contained herein was derived from sources deemed reliable, but is not guaranteed.  Most of the information provided has been obtained from third-party sources and has not been independently verified.  It is the responsibility of the Buyer and/or Buyer's Broker to determine the accuracy of all components of the sale and asset.    Each potential bidder is responsible for conducting his or her own independent inspections, investigations, inquiries, and due diligence concerning the Property, including without limitation, environmental and physical condition of the asset.  All prospective bidders are urged to conduct their own due diligence prior to participating in the Public Auction.
Bid rigging is illegal and suspected violations will be reported to the Department of Justice for investigation and prosecution.