Gymnastics Facility

Receiver Ordered Auction
Auction
March 5, 2019 at 11:00 am
Property Location
102 Buffalo Avenue
Freeport, NY 11520
Photo Gallery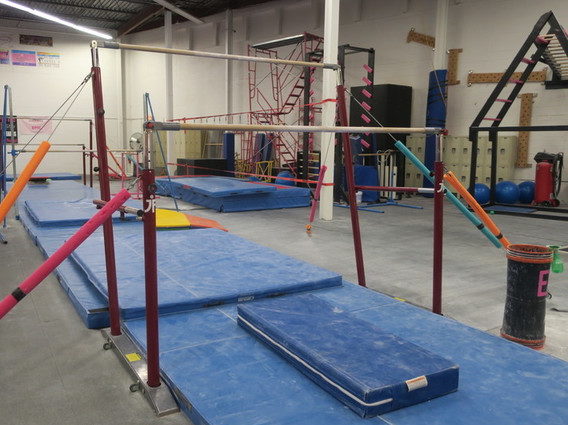 Details
Court-Appointed Receiver Ordered Auction
Supreme Court of the State of New York –County of Nassau
Index No. 610084/2016
Fully Equipped Gymnastic Facility
Available in Bulk or Individually
All Equipment, Furniture, Member Lists & General Intangibles 
Partial Equipment List:
Balance Beams

Training Beams

Training Pads

Dismount Pads

Uneven Bars

Tumbl Trak

Mats

Steps

Wedges / Pads

Vault Table Trainer

Vault Board

Runway

Spring Floor

Floor Exercise Mat

Handstand Bar

Swing Trainer

Wedges

High Bars

Ball Pit

Trampoline

Ceiling Rings

Ninja Scaffolding

Flooring

Peg Boards

Lockers

Maintenance Equipment / Tools

Office Equipment

Pro Shop

General Intangibles

Member Lists

Licenses

Website

Telephone Number

And More…
---
Inspection: Morning of the Auction from 9:00 am – 11:00 am.

Auction Date & Time: Tuesday, March 5, 2019 at 11:00 am. Absentee bidding available.
Auction Location:  102 Buffalo Avenue, Freeport, NY 11520
Terms & Conditions of Sale: Assets are sold free and clear of all monetary liens.  25% Deposit in Cash or Certified Funds Required upon Submittal of Bid(s). Please download the complete Terms & Conditions of Sale.
Leslie A. Berkoff, Esq., Court-Appointed Receiver
Have Questions? Get In Touch
You must be logged in to send an Auction Inquiry.

Richard B. Maltz, Auctioneer
David A. Constantino, Auctioneer
Richard B. Maltz, Licensed Real Estate Broker
Phone (516) 349-7022 Fax (516) 349-0105
The assets are being sold "AS IS" "WHERE IS", "WITH ALL FAULTS", without any representations, covenants, guarantees or warranties of any kind or nature, and free and clear of any liens, claims, or encumbrances of whatever kind or nature, with such liens, if any, to attach to the proceeds of sale in such order and priority as they existed immediately prior to the Closing. By delivering their respective Deposits, all bidders acknowledge that they have had the opportunity to review the rules, regulations and bidding procedures applicable thereto. Each potential bidder is responsible for conducting his or her own independent inspections, investigations, inquiries, and due diligence concerning the assets and must rely solely on their own independent investigations and inspections of the assets in making their bids. It is the responsibility of all bidders to determine the accuracy of all components of the sale and the assets. All bidders acknowledge that they have conducted their own due diligence in connection with the assets and are not relying on any information provided by, or statements made by, Maltz, or the Receiver, or their respective professionals. Maltz, and/or the Receiver, and their collective representatives make no representations or warrantees with respect to the condition and/or functionality of the assets. All prospective bidders are urged to conduct their own due diligence prior to participating in the Auction. The information contained herein was derived from sources deemed reliable, but is not guaranteed. Most of the information provided has been obtained from third-party sources and has not been independently verified. Bid rigging is illegal and suspected violations will be reported to the Department of Justice for investigation and prosecution.