Electrical Contractor

Internal Revenue Service Approved Auction
Auction
April 24, 2018 at 11:00 am
Property Location
27 Rocklyn Avenue
Lynbrook, NY 11563
Photo Gallery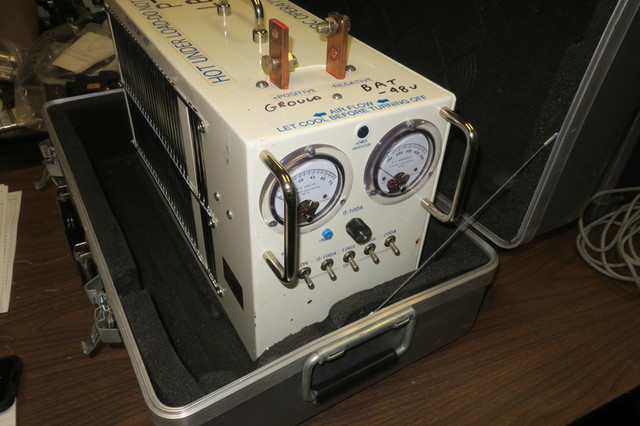 Details
Internal Revenue Service Approved Auction 
Electrical Contractor Tools & Supplies
Fully Equipped Telecom Installer
Details:
State-of-the-Art Tools

Hammer Drills, Impact Drills, Circular Saws, Tool Sets, Portable Band Saws, Jig Saws, Miter Saw, Hydraulic Crimpers, Hand Crimpers, Tool & Die Sets, Battery Chargers, Splicing Rigs, Laser Levels, Fiber Optic Fusion Splicer, Fiber Optic Stripper, Wire Strippers, Work Lights, Conduit Benders, Insulated Tools, Heat Guns, HEPA Vacuums, Power Shears, Reciprocating Saws, Cable Cutters, Ratchet Cable Cutters, Hole Threaders, Grinders, Pipe Threaders, Screw Extractor, Wrenches, Drivers, Strippers, Grips, Pliers, Chisels, Bits, Compression Tools, Clamps, Ratchets/Sockets, Fish Tape, Stud Finder, Hand Tools and Much More…
Test Equipment

Ethernet Certifier, Fiber Test Sets, Fiber Microscopes, Fiber Optic Measuring Kit, Canon Load Banks, Battery Tester, Laser Range Meter, Thermosmeter, Volt/OHM Meter, Fiber Identifier, Multimetr, Coaxial Tester, BNC Tester, Albel Cellcorder, EXFO FTB-300 and More…

Warehouse Equipment

(30) Folding Ladders 6′ – 14′, Power Pallet Jacks, Manual Power Jacks, Gang Boxes, Hand Trucks, Lift Stacker, Wet Band Saw, (2) 2-Ton Hoists, w/ Chain & Hooks, Tool Bins, Shelving, Strapping Carts, Cable Reel Rollers, Fans, Shelving, Tables and More…

Cable

CAT5, CAT6, Asst. Power Cable, Communication Cable, THHN & More…

Hardware & Supplies

H-Tap Covers, Nuts, Bolts, Fuses, Breakers, Electric Lugs, Fiber Duct, Conduit, Cable Racking, Fiber Trays, Fire-Stop Blocks / Sheets & More… 
---
Inspections/Viewings: Morning of the Auction, 9:00 am – 11:00 am.
Auction Date & Time: Tuesday, April 24, 2018 at 11:00 am.
Auction Location: 27 Rocklyn Avenue, Lynbrook, NY.
Terms & Conditions of Sale: A 25% deposit in cash or certified funds will be required at the time of knockdown of bid.
Have Questions? Get In Touch
You must be logged in to send an Auction Inquiry.

Richard B. Maltz, Auctioneer
David A. Constantino, Auctioneer
Richard B. Maltz, Licensed Real Estate Broker
Phone (516) 349-7022 Fax (516) 349-0105
These assets are being sold on an "AS IS, WHERE IS" basis, and no warranty or representation, either expressed or implied, concerning the property is made by the Seller, Auction Company or any of their Agents.  The information contained herein was derived from sources deemed reliable but is not guaranteed.  Most of the information provided has been obtained from third-party sources and has not been independently verified.  All prospective bidders are urged to conduct their own due diligence prior to participating in the Public Auction Sale.  Maltz Auctions, Inc., d/b/a Maltz Auctions is exclusively acting as the marketing agent