Construction Equipment

Bankruptcy Auction
Auction
April 1, 2017 at 10:30 am
Auction Location
54-61 46th Street
Maspeth, NY 11378
Photo Gallery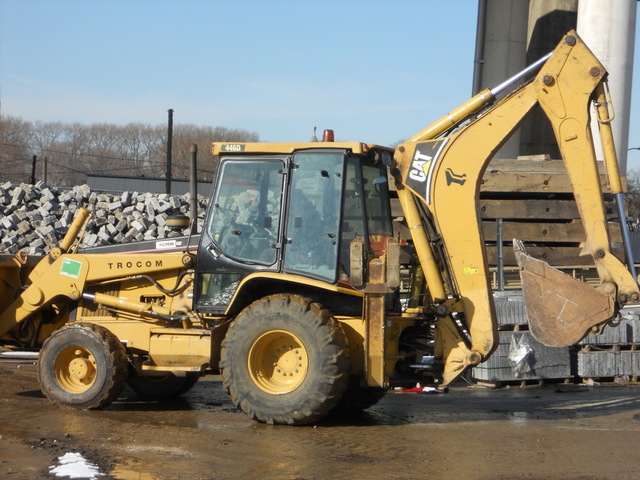 Details
Bankruptcy Auction– United States Bankruptcy Court Eastern District of New York
In Re: TROCOM CONSTRUCTION CORP., – Case # 15-42145 (NHL)
Equipment & Inventory of Major Construction Company
Heavy/Light Construction Equipment, Trucks, Machinery, Materials & More
400+ LOTS: MAJOR EQUIPMENT AUCTION
Feature Unique Assets:
Bullet/Bombproof Mobile Office Trailer
   Port-a-King Building System
   Constructed with Ballistic Rated Material in 2008
   Self Contained (Electric, Air Conditioning, Heat)
Heavy-Duty Equipment & Trucks:
Caterpillar 950G Wheel Loader (2003)
Caterpillar 446D Backhoe Loader (2007)
Daewoo 210W Wheeled Excavator 210w (2005)
GMC C6500 Utility Truck (2000)
Grumman Olson Work Horse Truck (2001)
Hanix 550CS Track Excavator (1993)
(2) Atlascopco Air Compressor 185cfm (2007 & 2004)
(3) Wanco WLTC4 Light Tower (2005)
(2) Allmand AB2220 Arrowboard (2011)
Hyster Lift Truck
Caterpillar V150 Hi-Low
Equipment Trailers
Western Star Dump Body
Additional Equipment:
Asphalt Hot Boxes
Bobcat Log Splitter Attachment
Cement Mixers/Hoppers
Cement Forms
Compaction Equipment
Core Drilling Bit Attachment
Curb Forms
Generators
Jersey Barriers
Portable Heaters
Hoses
Hydraulic Hammer Attachment
Masonry Saws
Pumps
Railroad Carts with Angles
Ring Saws
Road Signs
Sand Blasting Machine
Scaffolding
Sikafix Barrels
Tampers/Plate Tampers
Temporary Barrier Systems
Tools
Tires
Ventilation Equipment
Walk-Behind Saws
Welding Equipment
Wood Chipper
Materials (Large Quantity of Most):
Belgium Block
Bentanite Liner
Bluestone
Bricks
Cement
Chain Link Fence
Granite
Drainage Board
Dry Wells
Jute Cloth
Sewer Piping
Steel Beams
Stones
---
Inspection: Morning of the Auction from 9:00 am – 10:30 am
Auction Date: Saturday, April 1, 2017 at 10:30 am.  AUCTION REGISTRATION AT 54-61 46TH STREET.
Auction Location: Auction will commence at 54-61 46th Street, Maspeth, NY 11378.  Auction will then proceed to 55-54 56th Road, Maspeth, NY 11378
Terms & Conditions of Sale: Assets sold in "as-is" condition & free and clear of all liens. A 25% deposit in cash or certified funds is required from all bidders upon knockdown of bid.  The assets will be sold subject to the complete Terms & Conditions of Sale.
Buyer's Premium: A 10% Buyer's Premium will be added to the Successful Bidder's high bid to determine the contract price to be paid by the Successful Bidder.
Cullen and Dykman, LLP, Attorneys for Chapter 11 Debtor & Debtor in Possession
Have Questions? Get In Touch
You must be logged in to send an Auction Inquiry.

Richard B. Maltz, Auctioneer
David A. Constantino, Auctioneer
Richard B. Maltz, Licensed Real Estate Broker
Phone (516) 349-7022 Fax (516) 349-0105
The Assets are being sold "AS IS" "WHERE IS", "WITH ALL FAULTS", without any representations, covenants, guarantees or warranties of any kind or nature, and free and clear of any liens, claims, or encumbrances.  By delivering their respective Deposits, all Bidders acknowledge that they have had the opportunity to review and inspect the Assets and will rely solely on their own independent investigations and inspections of the Assets in making their bids.  The Attorney for the Chapter 11 Debtor & Debtor in Possession, the Chapter 11 Debtor & Debtor in Possession, the Auctioneer or their representatives do not guarantee the accuracy of any of the descriptions or any other information pertaining to the sale of this asset. All prospective bidders are urged to conduct their own due diligence prior to participating in the Public Auction.  Bid rigging is illegal and suspected violations will be reported to the Department of Justice for investigation and prosecution.