Automotive Shop

NYS Tax Agent's Auction
Auction
April 28, 2016 at 10:00 am
Auction Location
770 Deer Park Avenue
North Babylon, NY 11703
Photo Gallery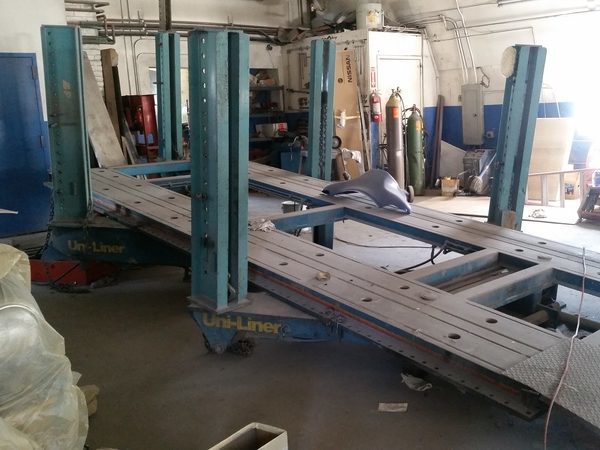 Details
State of New York – Department of Taxation and Finance
Tax Compliance Agent's Sale
County of Suffolk: BY VIRTUE of a warrant issued by the Commissioner of Taxation and Finance of the State of New York, to me directed and delivered against the goods and chattels, lands and tenements of 770 D.P. ENTERPRISE INC., T/A TRI-RITE AUTO.  I have seized and taken all right, title and interest of said 770 D.P. ENTERPRISE INC., T/A Tri-Rite Auto in and to the following described property, to wit: ALL ASSETS OF 770 D.P. ENTERPRISE INC (AN AUTO BODY & REPAIR SHOP). Which I shall expose to sale as the law directs, on THURSDAY, APRIL 28, 2016, at INSPECTION AT 9AM, AUCTION AT 10AM at 770 D.P. ENTERPRISE INC., 770 DEER PARK AVENUE, NORTH BABLYON, NY 11703.
CONTENTS OF AUTOMOTIVE SHOP

Description:
Uni-Liner Frame Stretching Machine
Tire Mounting Machine
Power Tools
Hand Tools
Welding Equipment
Jacks
Mounts
Work Benches
Asst. Air Compressors
Paint Mixing Station
Spray Booth & More…
---
Inspection: Thursday, April 28th from 9:00 am – 10:00 am.
Auction Date & Time:  Thursday, April 28th at 10:00 am.
Auction Location:  770 Deer Park Avenue, North Babylon, NY 11703.
Terms & Conditions of Sale:   A 25% deposit in cash or certified funds will be required at the time of knockdown of bid. 13.5% Buyer's Premium.
Have Questions? Get In Touch
You must be logged in to send an Auction Inquiry.

Richard B. Maltz, Auctioneer
David A. Constantino, Auctioneer
Phone (516) 349-7022 Fax (516) 349-0105
These assets are being sold on an "AS IS, WHERE IS" basis, and no warranty or representation, either expressed or implied, concerning the property is made by the Seller, Auction Company or any of their Agents.  The information contained herein was derived from sources deemed reliable but is not guaranteed.  Most of the information provided has been obtained from third-party sources and has not been independently verified.  All prospective bidders are urged to conduct their own due diligence prior to participating in the Public Auction Sale.  Maltz Auctions, Inc., d/b/a Maltz Auctions is exclusively acting as the marketing agent