All Company Assets

UCC Foreclosure Auction
Auction Information
Auction
December 13, 2019 at 10:00 am
Photo Gallery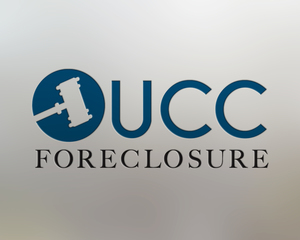 Details
UCC Foreclosure Auction
All Assets of mBrio, Fit Technologies & Fit Direct
Details
A public sale shall be conducted of all the assets owned by mBrio, Inc. ("mBrio"), Fit Technologies, Inc. ("FT") and Fit Direct, Inc. ("FD," together with mBrio and FT, "Debtors") including without limitation all of Debtor's present and future accounts, chattel paper, deposit accounts, personal property, assets and fixtures, general intangibles (including, but not limited to all patent, trademark, copyrights and all other intellectual property rights and related applications and registrations), instruments, equipment, inventory wherever located and proceeds, now or hereinafter acquired by Debtors (collectively referred to as the "Collateral").
Entity Overview
The Debtors are related entities.  Alice "Cricket" Lee obtained a patent for the "Fitlogic System," a system and method for providing garments with improved fit.  Cricket Lee formed the following entities:
mBrio to own the intellectual property (patents, trademarks, etc.) related to the Fitlogic System.
FT to operate a business utilizing the Fitlogic System.
FD to own and operate a business related to the "Little Black Pant" brand of apparel for women which utilizes the Fitlogic System.
---
Auction Date & Time:  December 13, 2019 at 10:00 am EST.
Auction Location:  Moritt Hock & Hamroff LLP, 1407 Broadway, 39th Floor, New York, NY 10018.
Terms and Conditions of Sale: 
To qualify to bid, all prospective bidders must contact counsel for the Secured Party (Advantage Platform Services Inc. d/b/a Advantage Capital Funding) at 

[email protected]

 before 5:00 pm EST on Thursday, December 12, 2019 and provide current contact information and such adequate assurance of bidder's ability to perform as Secured Party may reasonably request.
Interested parties are urged to contact Leslie Berkoff at 

[email protected]

 for additional information regarding the auction sale.
In order to qualify to bid, bidders must bring to the auction a bank check made out to Moritt Hock & Hamroff LLP in the amount of $25,000.
The highest qualified bidder will be required to deposit twenty-five percent (25%) of the highest bid, including the buyer's premium, with Moritt Hock & Hamroff LLP no later than 5:00 pm EST on December 16, 2019.
Please download the Global Public Sale Notice.
Moritt Hock & Hamroff, Attorneys for the Secured Party
Have Questions? Get In Touch
Richard B. Maltz, Auctioneer DCA# 1240836
David A. Constantino, Auctioneer DCA# 1424944
Richard B. Maltz, Licensed Real Estate Broker
Phone (516) 349-7022 Fax (516) 349-0105
*Maltz Auctions, Inc. Exclusively Acting in Capacity as Marketing Agent for Secured Party
These assets are being sold on an "AS IS, WHERE IS" basis, and no warranty or representation, either expressed or implied, concerning the asset is made by the Seller, Auction Company or any of their Agents. Maltz is acting exclusively as marketing agent for the Secured Party.  The information contained herein was derived from sources deemed reliable, but is not guaranteed.  Most of the information provided has been obtained from third-party sources and has not been independently verified.  It is the responsibility of the Buyer and/or Buyer's Broker to determine the accuracy of all components of the sale and asset.    Each potential bidder is responsible for conducting his or her own independent inspections, investigations, inquiries, and due diligence concerning the Property, including without limitation, environmental and physical condition of the asset.  All prospective bidders are urged to conduct their own due diligence prior to participating in the Public Auction.
Bid rigging is illegal and suspected violations will be reported to the Department of Justice for investigation and prosecution.