70+ VEHICLES

Security Agreement Sale
Auction
February 4, 2020 at 10:30 am
Photo Gallery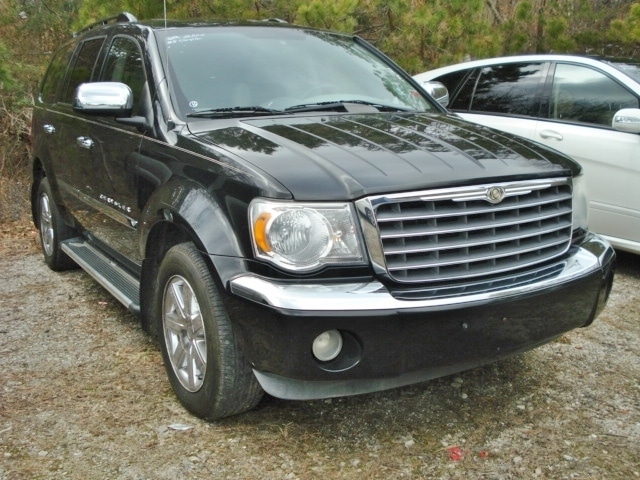 Details
Security Agreement, NYS Tax Seized & Consignment Auction
Statewide Auto Auction, Inc.
39 Windsor Place, Central Islip, NY 11722
70+ Vehicles in the 2/4/2020 Auction

Inspection starts at 9:00 am / Auction begins at 10:30 am

2019:    Jeep Grand Cherokee;   
2018:    Hyundai Sonata; Jeep Grand Cherokee; Mitsubishi Outlander;  
2017:    Chevy Equinox; Chrysler Pacifica; Honda CRV; Nissan Altima; Toyota Corolla;        
2016:    Chrysler 200; Jeep Patriot; Mazda CX5; Nissan: Maxima, Versa;  
2015:    Jeep Grand Cherokee; Nissan NV2500;   
2014:   BMW 640Xi; Dodge: Charger, Dart; Nissan Rogue;   
2013:    Ford Fusion; Mercedes Benz: ML63, S350; Ram 1500;   
2012:    Chevy Cruze; Honda Accord; Mercedes Benz E350; Nissan Altima;     
2011:    BMW X6; Buick Regal; Dodge Ram; Honda Civic; Hyundai Sonata; Jeep: Grand Cherokee, Liberty; Kia: Optima, Sportage; Mercedes Benz E350; Ram 1500; Mitsubishi Lancer;
2010:    Infiniti EX45; Nissan Altima; Toyota Corolla;  
2009:    Chevy: Avalanche, HHR, Impala; Honda Civic;     
2008:    Chevy TrailBlazer; Chrysler Aspen; Honda CRV; Hyundai Elantra; Nissan Sentra; Porsche Cayenne; Toyota Prius; 
2007:    BMW X5; Buick Lucerne; Cadillac DTS; Honda Odyssey; Hyundai Santa Fe; Infiniti: G35, M35; 
2006:    Chevy Monte Carlo; Hyundai Azera; Mercedes Benz: ML500, R350;  
2005:    Acura MDX;   
2003:    Chevy TrailBlazer; Mercedes Benz S430; Nissan Altima;   
2002:    Mercedes Benz S430;   
1999:    Dodge Ram;  
1982:     Volvo F613 Boom Truck and others.   
Check Back Daily for Additions/Changes
Featured Autos:
2019 Jeep Grand Cherokee
19,050 Miles
2017 Chrysler Pacifica
35,782 Miles
2018 Jeep Grand Cherokee
16,272 Miles
The Following Vehicel is Being Sold For The
Queens County Public Administrator
In Re: The Estate of Richard Owens
2008 Chrysler Aspen
140,404 Miles
The Following Vehicles are Being Sold For The
New York County Public Administrator
In Re: The Estate of Coco Lazaroff
2013 Mercedes Benz S350
11,352 Miles
2015 Nissan NV2500
52,206 Miles
–—————————
 All Auctions are Open to the Public
Free On-Site Parking 
(Space is Limited)
–—————————-
---
Inspection: Morning of the Auction from 9:00 am – 10:30 am.
Auction Date: Tuesday, February 4, 2020  at 10:30 am.
Auction Location: Office of the Auctioneer, 39 Windsor Place, Central Islip, NY 11722.  Free on-site parking for arrivals by 10:15 am.
Terms: 25% Minimum Deposit in Cash or Certified Funds Required on Knockdown of Bid.
 No One Under 18 Years of Age Permitted on Premises
Have Questions? Get In Touch
You must be logged in to send an Auction Inquiry.

Richard B. Maltz, Auctioneer
David A. Constantino, Auctioneer
Richard B. Maltz, Licensed Real Estate Broker
Phone (516) 349-7022 Fax (516) 349-0105
These assets are being sold on an "AS IS, WHERE IS" basis, and no warranty or representation, either expressed or implied, concerning the property is made by the Seller, Auction Company or any of their Agents.  The information contained herein was derived from sources deemed  reliable,  but is not guaranteed.  Most of the information provided has been obtained from  third party  sources and has not been independently verified.  All prospective bidders are urged to conduct their own due diligence prior to participating in the Public Auction Sale.