70+ Vehicles

Security Agreement Sale
Auction
November 15, 2016 at 10:30 am
Auction Location
39 Windsor Place
Central Islip, NY 11722
Photo Gallery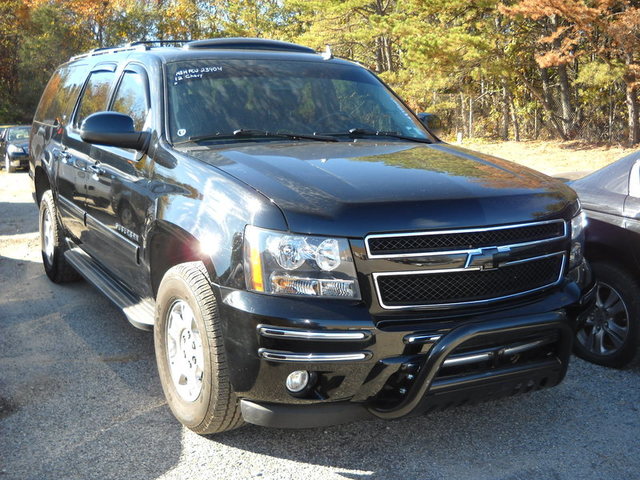 Details
Security Agreement & Consignment Auction
Statewide Auto Auction, Inc.
39 Windsor Place, Central Islip, NY 11722
70+ Vehicles in the 11/15/2016 Auction

2015:   Jayco Jayfeather Travel Trailer; Toyota Camry; 
2014:   Mercedes Benz E350; Scarab 195 Jet Boat; Toyota Camry;
2013:   Chevy Captiva; Lexus LS460;
2012:   Chevy Suburban; Honda Accord; Nissan: (2) Altima, Rogue;
2011:   Nissan Altima;
2010:   Nissan: Murano, Rogue; Pontiac Vibe; Toyota Corolla;
2009:   Cadillac CTS; Chrysler Town & Country; Mercedes Benz GL450; Volkswagen Jetta;  
2008:   BMW: 335Xi, 528Xi, X3, X5; Chevy: Equinox, Express; Chrysler Town & Country; Ford E250; Honda Civic; Toyota Sienna;
2007:   BMW 328i, X5; Cadillac CTS; Chevy Monte Carlo; GMC Envoy; Gulfstream Travel Trailer; Infiniti M35X;
2006:   Cadillac STS; Chevy TrailBlazer; Dodge Charger; Ford: E150, Mustang; Honda Odyssey; 
2005:   BMW: 330Xi, 545i, X5; Cadillac STS; Chevy Uplander; Honda: Civic, Odyssey; Lincoln Aviator; Mercury Monetgo; 
2004:   Ford Expedition; Lincoln Aviator; Mercedes Benz S430; Nissan Armada; Toyota Sienna;
2003:   BMW 525i; Ford: E150, F250; Hummer H2; Lincoln Aviator; Nissan Altima; Saturn Vue;
2002:   Cadillac Escalade EXT; Mazda Tribute; Mercedes Benz CL500; Toyota Camry;
2001:   Ford F150; Toyota Avalon;
2000:   Moneterey 220 22′ Boat; Stingray 200LS 20′ Boat;
1999:   Toyota Avalon;
1997:   Isuzu NPR and Others.

Estate Auction
By Order of the NY County Public Administrator
In Re: The Estate of Stanley Kuperstein
2013 Lexus LS460
8-Cylinder – 46,832 Miles
Dahlia Damas, Public Administrator
By Order of the Queens County Public Administrator
In Re: The Estate of Ethel Adler
1999 Toyota Avalon
42,706 Miles
Lois M. Rosenblatt, Esq., Public Administrator
---
Inspection: Morning of the Auction from 9:00 am – 10:30 am.
Auction Date: Tuesday, November 15th at 10:30 am.
Auction Location: Office of the Auctioneer, 39 Windsor Place, Central Islip, NY 11722.  Free on-site parking for arrivals by 10:15am.
Terms: 25% Minimum Deposit in Cash or Certified Funds Required on Knockdown of Bid.
Have Questions? Get In Touch
You must be logged in to send an Auction Inquiry.

Richard B. Maltz, Auctioneer
David A. Constantino, Auctioneer
Phone (516) 349-7022 Fax (516) 349-0105
Richard B. Maltz, Licensed Real Estate Broker
These assets are being sold on an "AS IS, WHERE IS" basis, and no warranty or representation, either expressed or implied, concerning the property is made by the Seller, Auction Company or any of their Agents.  The information contained herein was derived from sources deemed reliable, but is not guaranteed.  Most of the information provided has been obtained from third party sources and has not been independently verified.  All prospective bidders are urged to conduct their own due diligence prior to participating in the Public Auction Sale. Bid rigging is illegal and suspected violations will be reported to the Department of Justice for investigation and prosecution.