60+ Vehicles

Security Agreement Sale
Auction
January 26, 2016 at 10:30 am
Auction Location
39 Windsor Place
Central Islip, NY 11722
Photo Gallery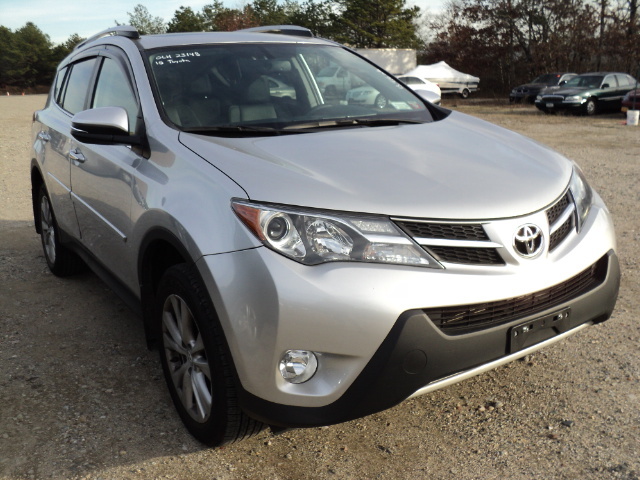 Details
Statewide Auto Auction, Inc.
39 Windsor Place, Central Islip, NY 11722

60+ Vehicles in the 1/26/2016 Auction

2015:  Ford F250 w/Plow & Spreader; Toyota Rav-4;
2013:  Dodge Dart; Ford: Fusion, Taurus; Subaru Impreza WRX;
2012:  Acura TL; Chevy Malibu; FordFusion;
2011:  Chevy Malibu; Nissan Rogue; Toyota Camry;
2010:  BMW 328i; Ford:Explorer, F150;  Honda Accord; Mercedes Benz E350; Mercury Milan; Nissan Pathfinder;
2009:  Chevy Aveo;
2008:  BMW 328Xi; 
2007:  Acura RDX; BMW 328Xi, X3; Mercury Mountaineer; Nissan Quest; Toyota Camry;  
2006:  (2) BMW X5; Chrysler PT Cruiser; Ford 500; Jeep Grand Cherokee;
2005:  Ford Explorer Sport Track; Jeep Grand Cherokee; Toyota Sienna;
2004:  BMW: 525i; 645Ci; Cadillac: CTS, SRX; Chevy Impala; Hyundai Sonata; Jaguar S-Type; Land Rover Range Rover; Mazda 3; Toyota Highlander;
2003:  Ford Windstar; Mercedes Benz ML500; Mercury Sable; Volvo S60;
2002:  Ford E350 Box Truck; Lincoln Town Car; Mercedes Benz C230;
2001:  Acura TL; BMW X5; Dodge Durango; Ford Windstar; 
2000:  Ford F150; Mercedes Benz ML320; Nissan Frontier;
1999:  Infiniti G20
1998:  Sea Ray 280 Sunsport Boat and others.
---
Inspection: Morning of the Auction from 9:00 am – 10:30 am.
Auction Date: Tuesday, January 26th at 10:30 am.
Auction Location: Office of the Auctioneer, 39 Windsor Place, Central Islip, NY 11722.  Free on-site parking for arrivals by 10:15am.
Terms: 25% Minimum Deposit in Cash or Certified Funds Required on Knockdown of Bid.
    No One Under 18 Years of Age Permitted on Premises
Have Questions? Get In Touch
You must be logged in to send an Auction Inquiry.

David R. Maltz, Auctioneer DCA# 762794
Richard B. Maltz, Auctioneer
David A. Constantino, Auctioneer
Richard B. Maltz, Licensed Real Estate Broker
Phone (516) 349-7022 Fax (516) 349-0105
These assets are being sold on an "AS IS, WHERE IS" basis, and no warranty or representation, either expressed or implied, concerning the property is made by the Seller, Auction Company or any of their Agents.  The information contained herein was derived from sources deemed reliable, but is not guaranteed.  Most of the information provided has been obtained from third party sources and has not been independently verified.  All prospective bidders are urged to conduct their own due diligence prior to participating in the Public Auction Sale. Bid rigging is illegal and suspected violations will be reported to the Department of Justice for investigation and prosecution.