40+ VEHICLES

Security Agreement Sale
Auction
September 22, 2020 at 10:30 am
Viewings
September 22, 2020

from 9:00 am to 10:30 am



Property Location
39 Windsor Place
Central Islip, NY 11722
Photo Gallery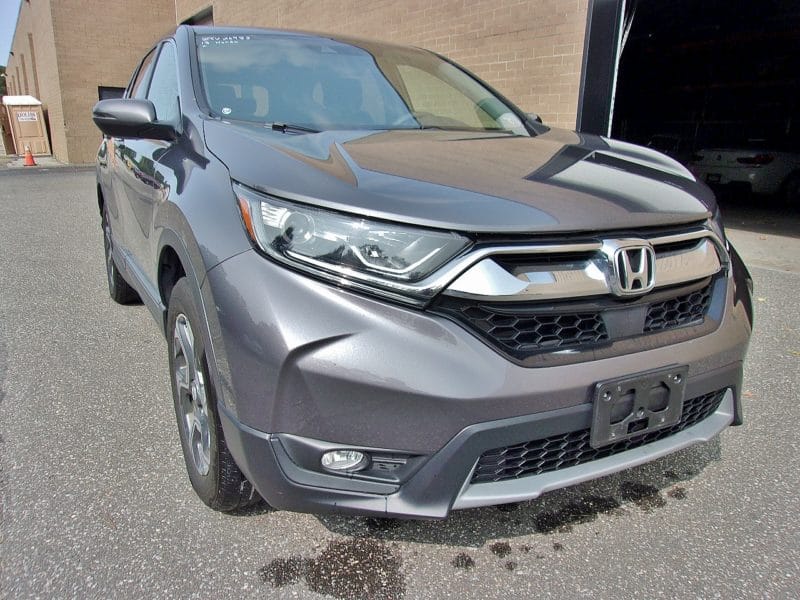 KODAK Digital Still Camera
Details
Bankruptcy, Security Agreement & Consignment Auction
Statewide Auto Auction, Inc.
39 Windsor Place, Central Islip, NY 11722

50+ Vehicles in the 9/22/2020 Auction
ONLINE-ONLY BIDDING  – CLICK HERE FOR ONLINE BIDDING
Bidding is available by computer or download of the Maltz Auctions App on the App Store or Google play 
  Pre-Registration Required to Bid.  You Must send in signed Terms and Conditions of Sale, signed Online Bidding Form and a deposit to be approved for bidding.  Acceptable forms of deposit are cashier's check, postal money order, and wire transfer (funds must be received at least 24 hours prior to the scheduled end time of the auction or you may not be approved to bid prior to the conclusion of the auction).  $500 minimum deposit required. Your buying power will be 4x the amount of your deposit.  For example, if you send $1,000 you will be approved for up to $4,000 in bidding.  All unspent deposits will be processed for a refund within 48 hours following the conclusion of the auction.
2018:    Dodge: Charger, Durango; Honda CRV;  
2017:    Jeep Grand Cherokee; Mercedes Benz E300;
2016:    BMW 640i; Jeep Wrangler;
2015:    Acura TLX; BMW: 428Xi, 550Xi; (2) Dodge Challenger;
2014:    Chevy Tahoe; Nissan NV200; Toyota Sienna Taxi;
2013:    Cruiser Aire 28LB Travel Trailer; Ford: Edge, Mustang Shelby GT500;   
2012:    Dodge Ram; Kia Optima; Nissan Sentra; 
2011:    Ford F150; Mercedes Benz GLK350;
2010:    Nissan Maxima;
2009:    Audi A4; Jeep Cherokee; Volkswagen EOS;
2008:    Chevy Express; Ford: Edge, F450;
2007:    Cadillac Escalade;
2006:    Dodge Ram 2500; GMC Sierra;
2005:    Acura MDX;
2004:    Ford F350 Utility Truck. International 4300; Sea Ray 180 Sport 18′ Bowrider;
2000:    International 4700;
1990:    Ford Escort
1988:    Mazda RX7
            Bobcat Skid Steer and Others.          
Featured Autos:

2016 BMW 640i Convertible
48,128 Miles
2013 Ford Mustang Shelby GT500
1,456 Miles
2017 Jeep Grand Cherokee
26,062 Miles
2018 Dodge Durango
13,751 Miles
2018 Dodge Charger
5,566 Miles
2017 Mercedes Benz E300
30,957 Miles
Featured Boat:
2004 Sea Ray 180
18′ Bowrider
Mercruiser 3.0 / Alpha I/O – 645 Hours
w/ 2017 Venture Commander Series Trailer
Stainless Steel Package
Spare Tire & Hydraulic Brake Actuator
The Following Vehicle is being Sold by the US Bankruptcy Court
EDNY In Re: Inter-World Express Services, Ltd.
Case No. 820-72319-A376
2014 Nissan NV200|
VIN: 2N6CM0KNXEK695644
45,862 Miles
Marc A. Pergament, Chapter 7 Trustee
—————————-
OPEN TO THE PUBLIC 
---
Inspection: Friday, September 18th and Monday, September 21st between the hours of 9:30 AM – 3:30 PM. Facial Masks & Social Distancing will be Strictly Enforced. 
Auction Date: Online Bidding will open Friday, September 18, 2020 at 1:00 pm and scheduled for the first lot to close on Tuesday, September 22, 2020 at 10:30 am.  There will be a one minute period between the scheduled closing of each lot.
Auction Location: Online-Only Bidding – Download the Maltz Auctions Mobile Bidding App!
Deposit: A 25% minimum deposit via cash, postal money order or cashier's check as outlined in the above instructions. All funds must be made payable to David R. Maltz & Co., Inc.
   No One Under 18 Years of Age Permitted on Premises
Documents
You must be logged in to view Documents.
Have Questions? Get In Touch
You must be logged in to send an Auction Inquiry.

Richard B. Maltz, Auctioneer
David A. Constantino, Auctioneer
Richard B. Maltz, Licensed Real Estate Broker
Phone (516) 349-7022 Fax (516) 349-0105
These assets are being sold on an "AS IS, WHERE IS" basis, and no warranty or representation, either expressed or implied, concerning the property is made by the Seller, Auction Company or any of their Agents.  The information contained herein was derived from sources deemed reliable, but is not guaranteed.  Most of the information provided has been obtained from third party sources and has not been independently verified.  All prospective bidders are urged to conduct their own due diligence prior to participating in the Public Auction Sale. Bid rigging is illegal and suspected violations will be reported to the Department of Justice for investigation and prosecution.