20 NYC TAXI MEDALLIONS

Bankruptcy Auction
Auction
December 17, 2020 at 11:00 am
Online Bidding
Starts:

December 15, 2020 at 11:00 am



Ends:

December 17, 2020 at 11:00 am
Photo Gallery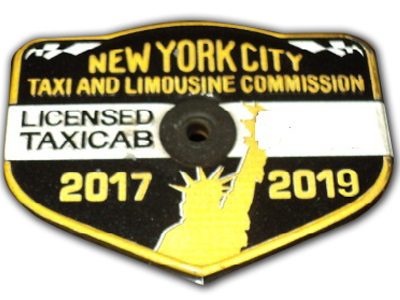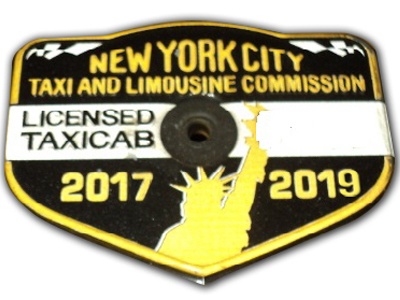 Details
Bankruptcy Auction – United States Bankruptcy Court Eastern District of New York
In Re: R. Shimon Bar Yokhai Cab Corp. f/d/b/a Hakotel The Wailing Wall Cab Corp., f/d/b/a H Ep Kjvai Can Corp., f/d/b/a Tel Chai Trumpeldor Cab Corp., f/d/b/a Rishon Lezion Ffmids Cab Corp. f/d/b/a HPO Harav Kook 35 Cab Corp., f/d/b/a Ashamal Cab Corp., Sienna Rain Cab Corp., f/d/b/a Zfat Tiberias Cab Corp., f/d/b/a Red Sea Dead Sea Cab Corp – Case # 19-75324-REG
20 NYC Taxi Medallions
Bulk-Only Sale
Details:
20 New York City Taxi Medallions

Medallions #'s 1R70, 1R71, 1R66, 1R67, 1R62, 1R63, 1R68, 1R69, 1R64, 1R65, 2R12, 2R13, 2R16, 2R17, 2R20, 2R21, 2R18, 2R19, 2R14 and 2R15

Sold Free & Clear of All Monetary Liens

Sold in Bulk-Only

$200,000/Medallion Minimum Bid
---
Pre-Registration Required to Bid:  You must send in signed Terms & Conditions of Sale, signed Online Bidding Form and a $300,000 deposit via cashier's check to be approved for bidding (funds must be received at least 24 hours prior to the scheduled end time of the auction or you may not be approved to bid prior to the scheduled conclusion of the auction).
Auction Date: Online-Only Bidding will open Tuesday, December 15, 2020 at 11:00 am and is scheduled to close on Thursday, December 17, 2020 at 11:00 am.  Visit RemoteBidding.MaltzAuctions.com or download the Maltz Auctions App on the Apple Store or Google Play.
Bidding Process: If a bid is placed with less than one minute remaining, the bidding period will be extended so one minute remains for competing bids to be entered.  If any further bidding occurs, the extension timer will reset to one minute.  Once no further bidding activity occurs, the sale closes when the time runs out.
Terms & Conditions of Sale: Medallions will be sold free and clear of all monetary liens.  In order to register to bid, all prospective bidders must present a cashier's check in the amount of $300,000, made payable to "Richard L. Stern, As Trustee", signed Terms & Conditions of Sale and signed Online Bidding Form to Maltz Auctions at 39 Windsor Place, Central Islip, NY 11722 twenty-four hours prior to the scheduled close of bidding.  Please download the complete Terms and Conditions of Sale.
Buyer's Premium: A six percent (6%) Buyer's Premium will be added to the Successful Bidder's high bid to determine the contract price to be paid by the Successful Bidder.
Have Questions? Get In Touch
You must be logged in to send an Auction Inquiry.

Rosen & Kantrow, PLLC, Attorneys for the Chapter 11 Debtor
Richard B. Maltz, Auctioneer
David A. Constantino, Auctioneer
Richard B. Maltz, Licensed Real Estate Broker
Phone (516) 349-7022 Fax (516) 349-0105
By delivering their respective Offers and/or Deposits, all Bidders acknowledge that they have had the opportunity to review and inspect the Medallions, the state of title thereof and laws, rules and regulations applicable thereto, and will rely solely thereon and on their own independent investigations and inspections of the Medallions in making their bids. Neither Maltz, the Chapter 11 Debtor & Debtor in Possession, nor any of their collective representatives makes any representations or warranties with respect to the permissible uses, quantity or condition of the Medallions.  All Bidders acknowledge that they have conducted their own due diligence in connection with the Medallions and are not relying on any information provided by Maltz, the Chapter 11 Debtor & Debtor in Possession, or their professionals.  The information contained herein was derived from sources deemed reliable, but is not guaranteed.  Most of the information provided has been obtained from third party sources and has not been independently verified.  It is the responsibility of the Buyer to determine the accuracy of all components of the sale and Medallions.  Each potential bidder is responsible for conducting his or her own independent inspections, investigations, inquiries, and due diligence concerning the Medallions, including without limitation physical attributes of the Medallions.  All prospective bidders are urged to conduct their own due diligence prior to submitting an offer.  Bid rigging is illegal and suspected violations will be reported to the Department of Justice for investigation and prosecution.