2 BR Sponsor Co-Op

UCC Foreclosure Auction
Auction
February 3, 2016 at 11:00 am
Property Location
180 Van Cortlandt Park South
Unit 2E
Bronx, NY 10463
Auction Location
NY LaGuardia Airport Marriott
102-05 Ditmars Boulevard
East Elmhurst, NY 11369
Photo Gallery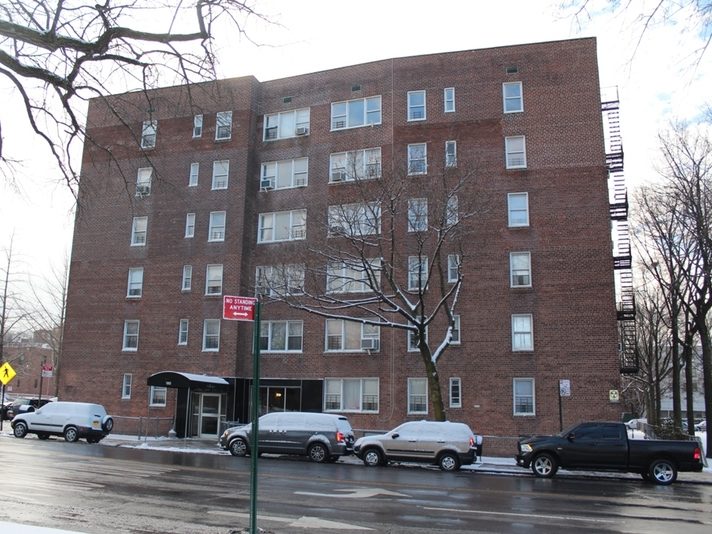 Details
UCC Foreclosure Auction
2 BR Sponsor Co-Op in Elevator Building
Across from Park – 1 Block from Subway
Details:
180 Van Cortlandt Park South, Unit 2E, Bronx, NY 10463
Building Known as "The Van Cort"
1,108 Sq Ft Apartment
5 Rooms
2 Bedrooms
1 Bathroom
Cash flow Positive Rent Stabilized Unit
Monthly Rental Income: $902.62
Monthly Maintenance: $727.56
Ideally Located Only 1 Block from #1 Subway Train and Directly Across from Van Cortlandt Park
Steps from Broadway Restaurants & Shopping
Located on Border of Riverdale, in Desirable Kingsbridge Neighborhood
Well Maintained Building
690 Shares of Stock Allocated to this Unit
Borough: Bronx   Block: 3271   Lot: 210
Purchaser Additionally Responsible for Unpaid Maintenance Arrears (Estimated at $6,200)
$40,000 Suggested Opening Bid
---
Inspections/Viewings:  Access Unavailable.
Auction Date & Time:  Wednesday, February 3rd at 11:00 am.  Registration begins at 10:00 am.
Auction Location:  NY LaGuardia Airport Marriott Hotel, 102-05 Ditmars Boulevard, East Elmhurst, NY 11369. Remote Bidding Not Available for this Auction.
Terms & Conditions of Sale:  In order to register to bid, all prospective bidders must present a cashier's check in an amount of $15,000 made payable to "Norris, McLaughlin & Marcus, PA, as Attorneys".  Closing must occur within 30 days after the auction. Sale subject to Managing Agent Review.  Please download the complete Terms and Conditions of Sale (available shortly).
Buyer's Premium:  A ten percent (10%) Buyer's Premium will be added to the Successful Bidder's high bid to determine the contract price to be paid by the Successful Bidder.
Buyer Broker Participation:  A two percent (2%) commission will be paid to any properly licensed Buyer Broker who registers a successful buyer in accordance with the Buyer Broker guidelines.  Please download the Broker Participation form for details.
Norris McLaughlin & Marcus, P.A., Attorneys for the Secured Party
Have Questions? Get In Touch
You must be logged in to send an Auction Inquiry.

Richard B. Maltz, Auctioneer
David A. Constantino, Auctioneer
Richard B. Maltz, Licensed Real Estate Broker
Phone (516) 349-7022 Fax (516) 349-0105
*Maltz Auctions, Inc. Exclusively Acting in Capacity as Marketing Agent for Secured Party
This asset is being sold on an "AS IS, WHERE IS" basis, and no warranty or representation, either expressed or implied, concerning the asset is made by the Seller, Auction Company or any of their Agents.  The information contained herein was derived from sources deemed reliable, but is not guaranteed.  Most of the information provided has been obtained from third party sources and has not been independently verified.  It is the responsibility of the Buyer and/or Buyer's Broker to determine the accuracy of all components of the sale and asset.    Each potential bidder is responsible for conducting his or her own independent inspections, investigations, inquiries, and due diligence concerning the Property, including without limitation, environmental and physical condition of the asset.  All prospective bidders are urged to conduct their own due diligence prior to participating in the Public Auction.
Bid rigging is illegal and suspected violations will be reported to the Department of Justice for investigation and prosecution.