15,000+ Sq Ft Office Building

UCC Foreclosure Auction
Auction
June 8, 2021 at 2:00 pm
Registration Deadline
June 7, 2021 at 3:00 pm
Property Location
146 Route 17 North
Hackensack, NJ 07601
Photo Gallery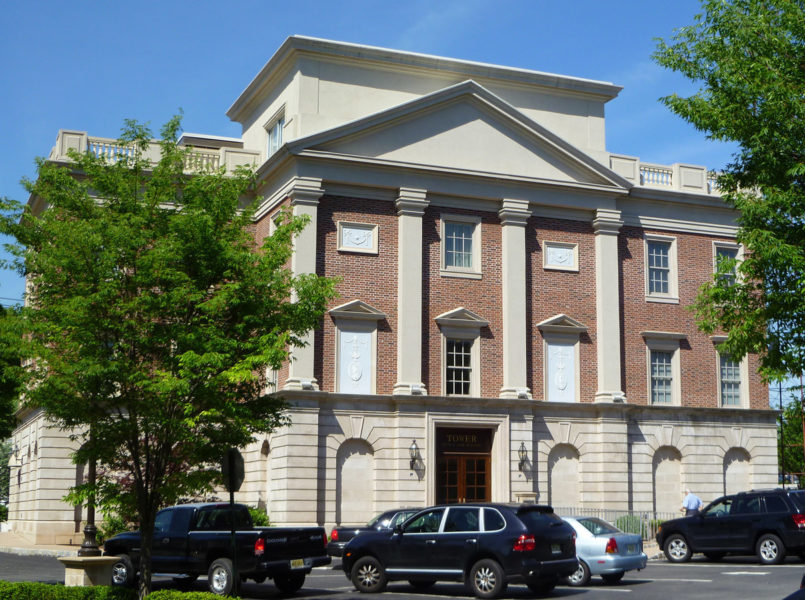 Details
UCC Foreclosure Auction
15,000+ Sq Ft Office Building
Indirect Interest in 146 Route 17 North, Hackensack, NJ 07601 (Block 106, Lots 1, 2-7, 9-12) (the "Property") which is owned by Tower Real Estate Holdings, L.L.C. ("Borrower"). The Property is a 15,267 Sq Ft Office Building. It is zoned R-3B; Medium Density Multifamily and Offices. The Property has three stories over a finished basement/lower level and has a partial fourth floor.
BY VIRTUE OF DEFAULT under that the loan to Borrower of 100 Mile Northeast, LLC, assignee of 100 Mile Fund, LLC (the "Secured Party") evidenced by following documents dated November 25, 2014 (the "Loan Documents"): Promissory Note and Loan Agreement in the principal sum of $3,365,000.00, Mortgage, Assignment of Leases and Rents and Security Agreement (the "Mortgage") and Assignment of Leases and Rents on the Property and Pledge and Security Agreement (the "Pledge Agreement") pledging the 100% membership interest (the "Pledged Equity Interest") in Borrower of David Bikoff (the "Pledgor") and in accordance with its rights as holder of the Loan Documents, Secured Party, which is in possession of the Membership Certificate of Pledgor in the Borrower held in accordance with Article 8 of the Uniform Commercial Code of the State of New Jersey (the "Code"), all in accordance with Article 9 of the Code, Maltz Auctions ("Maltz"), under the direction of Richard B. Maltz (DCA # 1240836) or David A. Constantino (DCA# 1424944) (the "Auctioneer"), will conduct a public sale of the Pledged Equity Interest via online bidding at MaltzAuctions.com on June 8, 2021 at 2:00 pm, in satisfaction of the indebtedness in the approximate amount of $4,388,095.5, including principal, interest and default interest through June 8, 2021, plus all additional interest, costs, and disbursements permitted by law. The Secured Party reserves the right to credit bid.
The Mortgage is a first mortgage on the Property, subject only to outstanding taxes in the approximate amount of $61,818.39.
For Additional Information Please Click Here for the Confidentiality and Non-Disclosure Agreement  –  Please Submit to: [email protected]
---
Bidder Qualification Deadline: June 7, 2021 by 3:00 p.m.  Executed Terms & Conditions of Sale along with a deposit in the amount $300,000.00 via wire transfer are required for any interested party to bid.
Qualification Package Delivery Location: Maltz Auctions, 39 Windsor Place, Central Islip, NY 11722.
Documents
You must be logged in to view Documents.
Have Questions? Get In Touch
You must be logged in to send an Auction Inquiry.

*Maltz Auctions, Inc. d/b/a Maltz Auctions is Acting as Marketing Agent
Richard B. Maltz, Licensed Real Estate Broker
Richard B. Maltz, Auctioneer
David A. Constantino, Auctioneer
These assets are being sold on an "AS IS, WHERE IS" basis, and no warranty or representation, either expressed or implied, concerning the asset is made by the Seller, Auction Company or any of their Agents. Maltz is acting exclusively as marketing agent for the Sellers.  The information contained herein was derived from sources deemed reliable, but is not guaranteed.  Most of the information provided has been obtained from third-party sources and has not been independently verified.  It is the responsibility of the Buyer and/or Buyer's Broker to determine the accuracy of all components of the sale and asset.  Each potential bidder is responsible for conducting his or her own independent inspections, investigations, inquiries, and due diligence concerning the Property, including without limitation, environmental and physical condition of the asset.  All prospective bidders are urged to conduct their own due diligence prior to participating in the Public Auction.
Bid rigging is illegal and suspected violations will be reported to the Department of Justice for investigation and prosecution