144,000 SQ FT Building

Bankruptcy Auction
Auction
July 17, 2019 at 2:00 pm
Property Location
759 Palmer Road
Yonkers, NY 10708
Auction Location
NY LaGuardia Airport Marriott Hotel
102-05 Ditmars Boulevard
East Elmhurst, NY 11369
Photo Gallery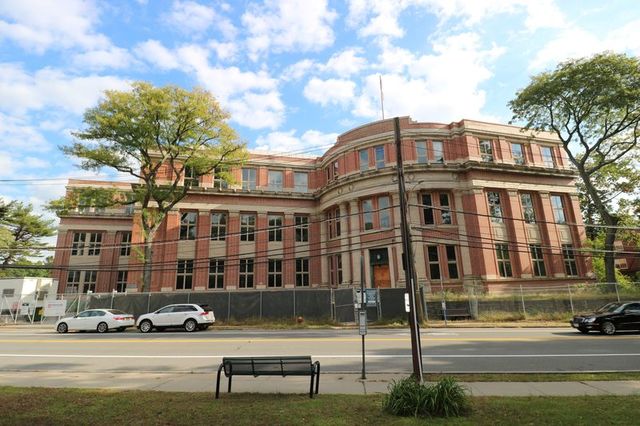 Details
Bankruptcy Auction – United States Bankruptcy Court Southern District of New York
In Re: EMC BRONXVILLE METROPOLITAN LLC, – Case # 18-22963 (RDD)
144,000+ Sq Ft Building
Luxury Condo Conversion (70% Complete)
Details:
759 Palmer Road, Yonkers, Westchester County, NY 10708
"Bronkers" Neighborhood, Near the Bronxville Train & Retail District
Impressive Three Story Brick Building – Former Hall of Records for Metropolitan Life Insurance Company
Mid-Conversion to Luxury Residential Units – Appx 70% Complete
35 Units Ranging from 1,776 – 4,399 Sq Ft
Planned Amenities: Two Level Indoor Parking Garage, Indoor Pool, Rooftop Lounge Area, Movie Theater, Fitness Center, Concierge & More
Less Than One Mile to Bronxville Train Station (28 Minute Ride to Grand Central Station)
Immediate Local Highway Access to Sprain Brook Parkway, New York State Thruway, Bronx River Parkway, Saw Mill River Parkway & Cross County Parkway
Additional Information:
Gross Building Area: 144,258 Sq Ft
Net Rentable Area: 105,346 Sq Ft
Gross Site Area: 1.01 Acres
Originally Built 1906 & 1927
Renovation Performed 2013-2018 (Current State)
Zoning: MG (Residential – Low Density)
Property Type: Multi-Family (Condominium Lofts)
Flood Zone X
Section: 5  Block: 5638;  Lot: 48
Annual Real Estate Taxes: $133,765
$12,300,000 Minimum Bid
---
The Trustee, through his brokers, has received and accepted a $12,000,000 bid, subject to higher bids at the auction, with the next bid to be in the minimum amount of $12,300,000.
Viewings: Available by Appointment on Thursday, June 27th from 10:30 am – 12:30 pm; Monday, July 1st from 9:30 am – 11:30 am, & Tuesday, July 9th from 10:30am – 12:30pm. Please Contact David Constantino at 516.349.7022 x 205 to Schedule.
Overview of Sales Process: This is a two-step bidding process.  The first step is the submission of binding, sealed bids that are due Friday, July 12, 2019.  The Qualified Bidders will be invited to bid at the live auction on Wednesday, July 17, 2019 at 2:00 p.m.  Please Note: If two equivalent bids are received, the best bidder will be identified as the first bid received.
Sealed Bid/Bidder Qualification Deadline:  Friday, July 12, 2019 by 5:00 pm.  Required Bid Documents (Pursuant to Bidding Procedures and Terms & Conditions of Sale) and an official cashier's check in the amount of $1,000,000 must be included for consideration.  See Bidding Procedures and Terms & Conditions of Sale for details or call David Constantino (x205) or Richard Maltz (x202) for additional information.
Sealed Bid Delivery Location: Klestadt Winters Jureller Southard & Stevens, LLP, 200 West 41st Street, 17th Floor, New York, NY 10036, Attn: Sean Southard..
Auction Date & Time: Wednesday, July 17, 2019 at 2:00 pm (Registration commences at 1:00 pm).  Only Qualified Bidders as defined in the Bidding Procedures and Terms & Conditions of Sale that have submitted Qualified Bids and provide deposits are eligible to participate. 
Auction Location: New York LaGuardia Airport Marriott Hotel, 102-05 Ditmars Boulevard, East Elmhurst, NY 11369.
Have Questions? Get In Touch
You must be logged in to send an Auction Inquiry.

Fred Stevens, Chapter 11 Trustee
Klestadt Winters Jureller Southard & Stevens, LLP, Attorneys for the Chapter 11 Trustee
Richard B. Maltz, Licensed Real Estate Broker
The Real Property is being sold "AS IS" "WHERE IS", "WITH ALL FAULTS", without any representations, covenants, guarantees or warranties of any kind or nature, and free and clear of any liens, claims, or encumbrances of whatever kind or nature, other than Permitted Encumbrances (as that term is defined within the Sale Agreement), with such liens, if any, to attach to the proceeds of sale in such order and priority as they existed immediately prior to the Closing, and the sale of the Real Property is subject to, among other things (a) any state of facts that an accurate survey may show; (b) any covenants, restrictions and easements of record; (c) any state of facts a physical inspection may show; (d) any building or zoning ordinances or other applicable municipal regulations and violations thereof; and (e) environmental conditions. By delivering their respective Deposits, all Bidders acknowledge that they have had the opportunity to review and inspect the Real Property, the state of title thereof and laws, rules and regulations applicable thereto, and will rely solely thereon and on their own independent investigations and inspections of the Real Property in making their bids. Neither Maltz, the Trustee nor any of their collective representatives makes any representations or warranties with respect to the permissible uses of the Real Property including, but not limited to, the zoning of the Real Property.  All Bidders acknowledge that they have conducted their own due diligence in connection with the Real Property and are not relying on any information provided by Maltz, the Trustee, or their professionals.  The Real Property will be sold subject to any and all violations or conditions requiring corrective action.  The information contained herein was derived from sources deemed reliable, but is not guaranteed.  Most of the information provided has been obtained from third party sources and has not been independently verified.  It is the responsibility of the Buyer to determine the accuracy of all components of the sale and Property.  Each potential bidder is responsible for conducting his or her own independent inspections, investigations, inquiries, and due diligence concerning the Property, including without limitation, environmental and physical condition of the Property.  All prospective bidders are urged to conduct their own due diligence prior to participating in the Public Auction.  Bid rigging is illegal and suspected violations will be reported to the Department of Justice for investigation and prosecution.