14,300+ SQ FT Vacant Lot

Bankruptcy Auction
Auction
August 10, 2017 at 11:00 am
Property Location
Known as North Country Road
Stony Brook, NY 11790
Auction Location
39 Windsor Place
Central Islip, NY 11722
Photo Gallery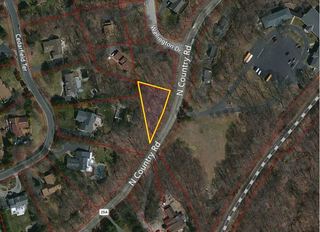 Details
Bankruptcy Auction – United States Bankruptcy Court Eastern District of New York
In Re: Bienvenida A. Javier a/k/a Javier Bienvenida a/k/a Bienvenida Coreas a/k/a Bienvenida A. Delarosa a/k/a Benverde Javier a/k/a Bienvenida Javier – Case # 16-73787-AST
14,300+ Sq Ft Vacant Lot
Details:
Known as Rte. 25A, (North Country Road) Stony Brook, NY 11790
District: 200  Section: 272  Block: 1  Lot: 5
14,375 Sq Ft Vacant Lot
Land Use: 311 (Vacant Residential)
Three Village School District
Located on Rte. 25A, (North Country Road) Between Ashleigh Drive and Wellington Drive
Located Across the Street from the Entrance of the International Baptist Church
Irregular Lot with 208′ Frontage on Rte. 25A, (North Country Road)
Annual Real Estate Taxes: $748.19
$7,500 Minimum Bid
---
Inspections/Viewings: Vacant Land – Inspect Freely.
Auction Date & Time:  Thursday, August 10, 2017 at 11:00 am.  Registration begins at 10:00 am.
Auction Location:  Auctioneer's Gallery, 39 Windsor Place, Central Islip, NY 11722.  Online & absentee bidding available with registration at least 48 business hours prior to auction, please call for details.
Terms & Conditions of Sale: Property will be sold free and clear of all monetary liens.  In order to register to bid, all prospective bidders must present a cashier's check in the amount of $5,000 made payable to "Allan B. Mendelsohn, Chapter 7 Trustee".  Please download the complete Terms and Conditions of Sale.
Have Questions? Get In Touch
You must be logged in to send an Auction Inquiry.

Allan B. Mendelsohn, Chapter 7 Trustee
Rosen, Kantrow & Dillon, PLLC Attorneys for the Chapter 7 Trustee
Richard B. Maltz, Auctioneer
David A. Constantino, Auctioneer
Richard B. Maltz, Licensed Real Estate Broker
Phone (516) 349-7022 Fax (516) 349-0105
This Property is being sold on an "AS IS, WHERE IS" basis, and no warranty or representation, either expressed or implied, concerning the Property is made by the Trustee, Attorney for the Trustee, Auction Company or any of their Agents.  The information contained herein was derived from sources deemed reliable, but is not guaranteed.  Most of the information provided has been obtained from third party sources and has not been independently verified.  It is the responsibility of the Buyer and/or Buyer's Broker to determine the accuracy of all components of the sale and Property.    Each potential bidder is responsible for conducting his or her own independent inspections, investigations, inquiries, and due diligence concerning the Property, including without limitation, environmental and physical condition of the Property.  All prospective bidders are urged to conduct their own due diligence prior to participating in the Public Auction. Bid rigging is illegal and suspected violations will be reported to the Department of Justice for investigation and prosecution.