21+ ACRES W/MOBILE HOME

Bankruptcy Auction
Auction Information
Property Location
467 Farnham Road
Windsor, NY 13865
Photo Gallery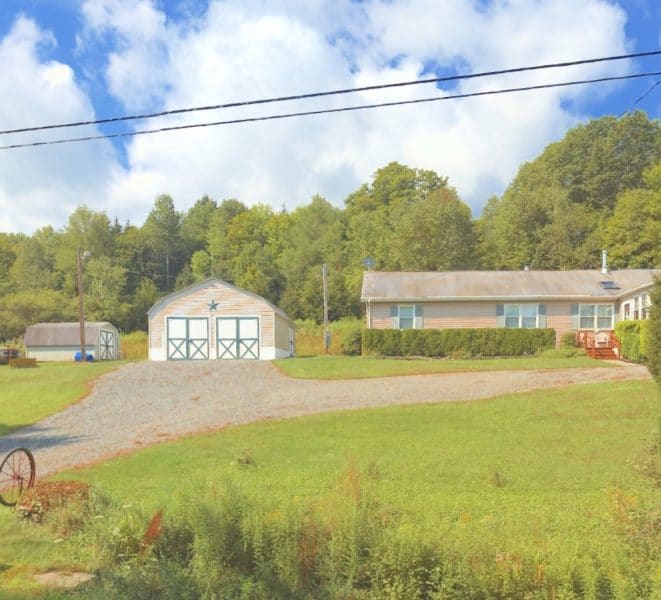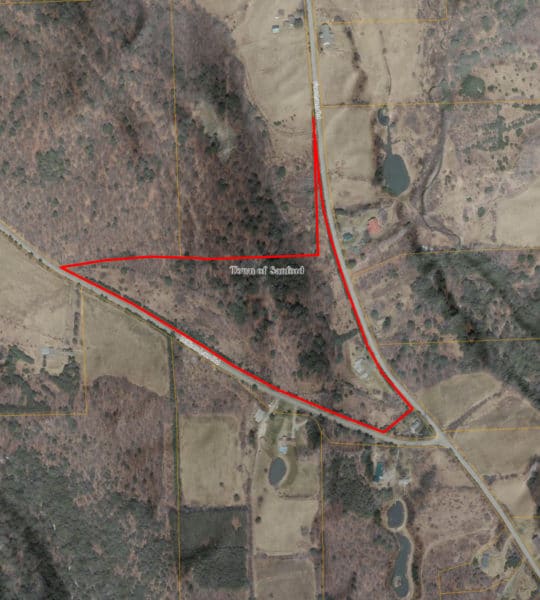 Details
Bankruptcy Sale – United States Bankruptcy Court Eastern District of New York
In Re: MARYANN DEAUGUSTINO – Case No. 20-71530-las
Mobile Home on 21.9 Acre Property – Windsor, NY
Seeking Offers
Details:
467 Farnham Road, Windsor, NY 13865
21.9 Acre Residential Lot
Within the Town of Sanford
Zoned for Mobile Home
60′ x 12′ Mobile Home Built Appx. 1974 (with Screened in Porch)
Additional Information:
County: Broome
Parcel ID# 169.00-2-12
Deposit School District
Well Water, Sewer, and Electric at Property
Annual Real Estate Taxes: $4,275.11
Currently Vacant & Delivered Vacant at Closing
Currently Seeking Offers
---
Have Questions? Get In Touch
Kenneth P. Silverman, Chapter 7 Trustee
SilvermanAcampora LLP, Attorneys for the Chapter 7 Trustee
Richard B. Maltz, Auctioneer DCA# 1240836
David A. Constantino, Auctioneer DCA# 1424944
Richard B. Maltz, Licensed Real Estate Broker
Phone (516) 349-7022 Fax (516) 349-0105
The Real Property is being sold "AS IS" "WHERE IS", "WITH ALL FAULTS", without any representations, covenants, guarantees or warranties of any kind or nature, and free and clear of any liens, claims, or encumbrances of whatever kind or nature, with such liens, if any, to attach to the proceeds of sale in such order and priority as they existed immediately prior to the Closing, and the sale of the Real Property is subject to, among other things (a) any state of facts that an accurate survey may show; (b) any covenants, restrictions and easements of record; (c) any state of facts a physical inspection may show; (d) any building or zoning ordinances or other applicable municipal regulations and violations thereof; and (e) environmental conditions. By delivering their respective Deposits, all Bidders acknowledge that they have had the opportunity to review and inspect the Real Property, the state of title thereof and laws, rules and regulations applicable thereto, and will rely solely thereon and on their own independent investigations and inspections of the Real Property in making their bids. Neither Maltz, the Seller, and/or their Attorneys nor any of their collective representatives makes any representations or warrantees with respect to the permissible uses of the Real Property including, but not limited to, the zoning of the Real Property.  All Bidders acknowledge that they have conducted their own due diligence in connection with the Real Property and are not relying on any information provided by Maltz, the Seller, and/or their Attorneys, or their professionals.  The Real Property will be sold subject to any and all violations or conditions requiring corrective action.  The information contained herein was derived from sources deemed reliable, but is not guaranteed.  Most of the information provided has been obtained from third-party sources and has not been independently verified.  It is the responsibility of the Buyer to determine the accuracy of all components of the sale and Property.  Each potential bidder is responsible for conducting his or her own independent inspections, investigations, inquiries, and due diligence concerning the Property, including without limitation, environmental and physical condition of the Property.  All prospective bidders are urged to conduct their own due diligence prior to participating in the Public Auction.  Bid rigging is illegal and suspected violations will be reported to the Department of Justice for investigation and prosecution.